1031 Chronicle Week in Review: Bribe Attempt Goes Wrong, County Outsourcing Fee Enforcement, Historic Coca-Cola Bottling Plant Refurbished, and Crystal River Ice Skating | Local News
Some of the most popular stories of the week
Private company to manage the collection of launching fees, fines
County Commissioners voted unanimously to opt out of the enforcement and collection portion of its new boat ordinance launch fee and hand it over to a private company, Premium Parking Service LLC, based in New York. -Orléans.
The fee schedule will be $ 10 for a daily pass for non-residents and residents. An annual pass for non-residents will be $ 75 and $ 25 for residents.
The affected boat launches are Fort Island Gulf Beach, Fort Island Trail Park, Hernando Beach and MacRae's Homosassa ramp.
Boat launchers will have the option of paying their fees by downloading the Premium Parking app, scanning a code on their phone, or contacting the company's 1-800 customer service number.
Coming and Going: The Fate of Inverness Golden Corral in Limbo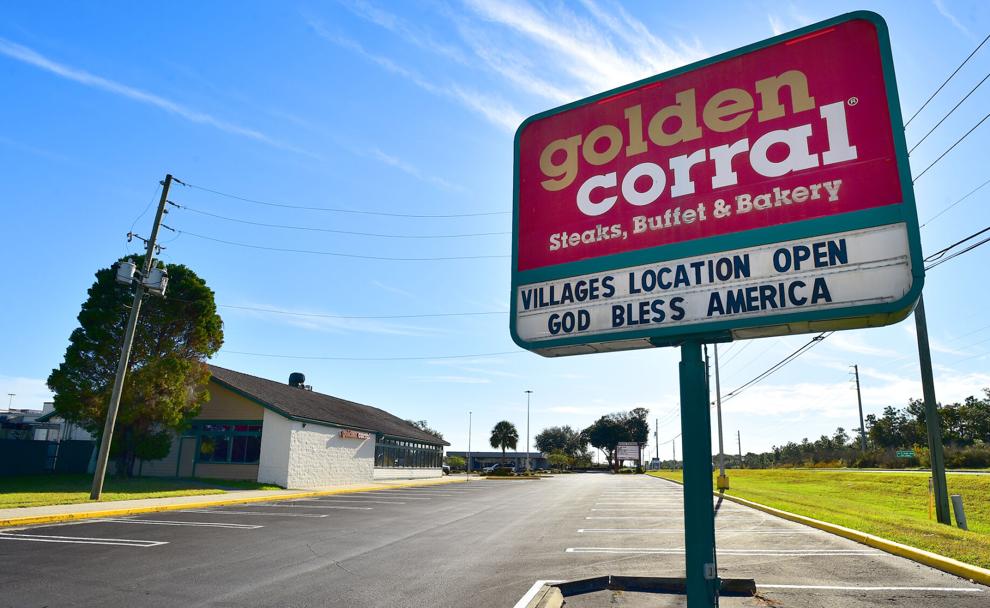 People want to know: what's going on with the Golden Corral in Inverness?
It has been closed for months. The official word is: Operations have been "temporarily suspended" at the 2605 State Road 44 location. No reason given.
The pandemic has been rough on this channel at will.
Winter Park-based 1069 Restaurant Group, which franchises 33 locations in Florida and Georgia Golden Corral, filed for bankruptcy in October 2020 and has systematically reopened them over the past year.
Although the Inverness site is still closed, the nearest Golden Corral restaurants in Ocala and Spring Hill have reopened.
Inverness man tries to bribe town fire chief to ignore dangerous and unauthorized haunted house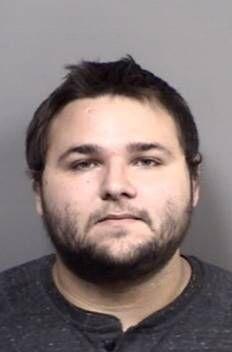 A man from Inverness is accused of trying to pay the town's fire chief to ignore his dangerous and illegal haunted house.
Paul John Catucci, 24, was jailed in the county jail on October 20 for bribing an official, after two deputies from the sheriff's office aided Inverness fire chief Steve Marfongella and a building official of the city to inspect an "unauthorized" haunted house, a tent and plywood structure, in Inverness.
Catucci admitted to accepting donations for admissions to the haunted house and welcoming around 100 people the weekend before his arrest.
As well as being a business on residential property with no waivers or other exceptions, the haunted house exposed people to dangerous structural and electrical conditions, such as random wires and cords near open fuel cans.
According to the arrest report, Catucci asked MPs, "If I gave the fire chief $ 5,000, would he go?" "
"No!" a deputy replied. "It won't solve the problem."
Couple arrested for trafficking nearly 200 doses of LSD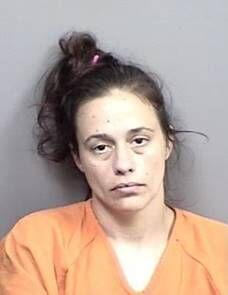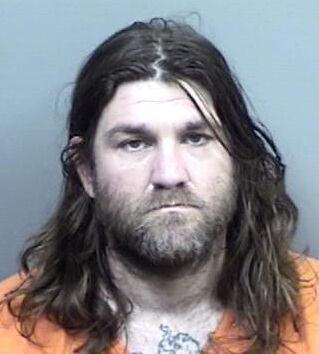 Citrus County Sheriff's Office deputies arrested Matthew Raymond Pallante, 34, and April Rene Patton, 35, of Hernando County in early October after finding nearly 200 doses of LSD with them during a road control.
They were charged with trafficking in LSD, possession of marijuana, possession of drug paraphernalia and two counts of possession of a controlled substance.
Pallante was also arrested for driving with a suspended license.
If convicted of the trafficking offense, Pallante and Patton face up to 30 years in prison. They must also serve at least three years of their sentence.
Christmas in Crystal River Square to host an ice rink and snow maze
Ice skating and snow in downtown Crystal River?
Crystal River Main Street, city staff, and the Citrus County Chamber of Commerce are contributing with Christmas in Square December 3-5 at Crystal River Town Square, 559 N. Citrus Ave.
A synthetic ice rink will be set up for the holiday event, as well as a 5,000 square foot inflatable maze on the "Snow-Mazing Christmas" theme open to toddlers to adults.
The hours are: 3 p.m. to 10 p.m. on December 3, 10 a.m. to 10 p.m. on December 4 and 10 a.m. to 9 p.m. on December 5.
Cost: A 30-minute skating session costs $ 10 per person, and an additional $ 3 gives 30 minutes in the maze. A one-hour maze bracelet costs $ 5.
Tickets are available through EventBrite, at tinyurl.com/2sr3sart. Walk-in tickets will be limited.
The courthouse annex renovates 20 months after completion; indoor demo soon to be completed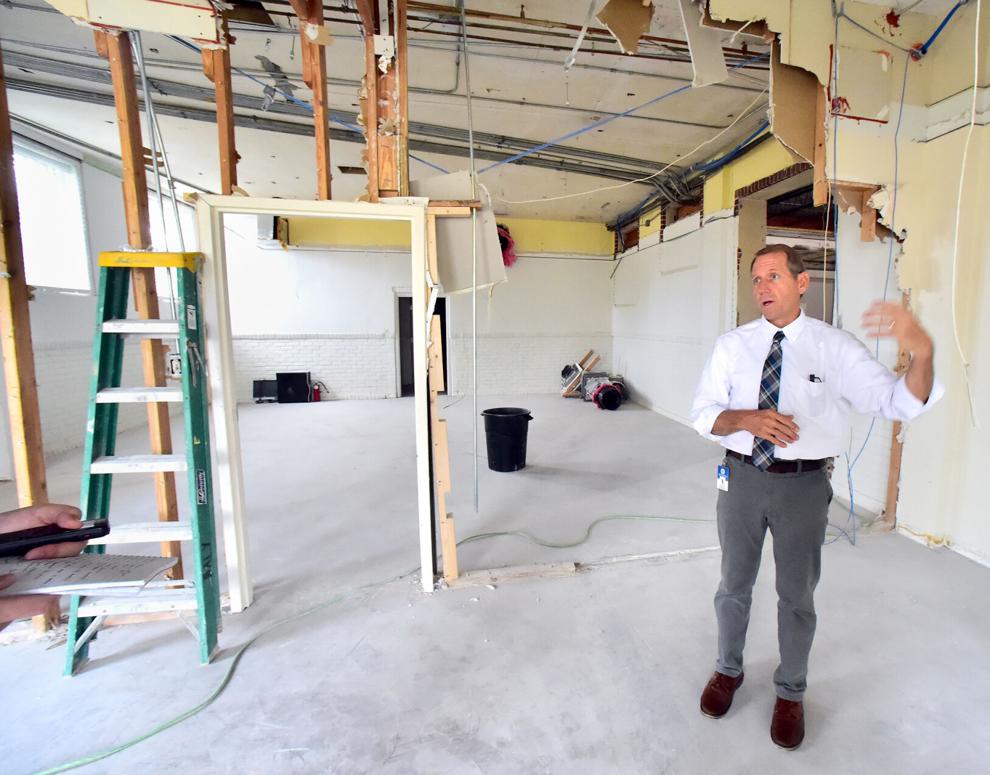 From the Coca-Cola bottling plant to the Election Supervisor's office in the courthouse annex – since late September 2021, construction crews have emptied 112 N. Apopka Ave. in Inverness to prepare the ground for a refurbishment of the courthouse annex to provide a satellite courthouse for the court room.
Besides senior judges and other court officers, Citrus County has four circuit judges and three county judges fixing case files in five courtrooms, one of which does not provide security. suitable for inmates.
Hearings sometimes take place in the jury meeting room, county commission chamber, or judge's chamber if a courtroom is not available, but these areas cannot accommodate a jury trial. nor of the accused in detention.
"We don't have enough courtroom space for the people we have here now," said Carol Falvey, the county administrative circuit judge. "We are continually trying to find ways to accommodate each other's schedules. … It's a constant battle… "
Construction is expected to take around 20 months.
Hot topic of the week: County commissioners' unanimous vote to opt out of the enforcement and collection portion of its new boat ordinance launching fees and handing them over to a private company prompted Chronicle Facebook readers to use their keyboards.
Here's what some have said:
• Bill Curtiss: "Are you serious? "Let's bring an idea and then let's go. You are all a bunch of cowards. Like picking a fight and then leaving. Let's get them all off the desk and start over.
• Edward Slivak: "These county commissioners are going to kick people out with their zeal to tax and charge whatever they can here in Circus County."
• Annie O'Rourke Williamson: "So the fees collected can be used to pay a private company to collect fees and fines. Hmmm, that makes perfect sense.
• Nathan Powalish: "We'll see if they put the money back into the ramps and parking lots like they promised. But yet, neither was the tax money that was supposed to be used for maintenance. Hmmm. SMH. "
• Scarlett Dearheart: "Because we're not taxed enough, let's charge fees. It's getting ridiculous. I used to go to Hunter Springs for a quick swim several times a week. It was a dollar an hour to park so I felt good to go 3 times a week. Now I'm lucky if I go there once. Now it's $ 5 to park, whether you stay for an hour or not, and if you launch a paddle steamer, $ 5 each. I can no longer do a 30 minute fast paddle several times a week. Not only would I be broke, but I didn't feel like giving these scammers so much of my hard earned money.
• Diane Quigley: "What better way to invest in the county and state than to hire a company in New Orleans. Isn't there a company in Florida that collects these fees? SMH. What a waste and a way for the commissioners to show that they have no faith in their own riding. Remember this at election time.
• Karlin Ray: "LOL. Don't be upset when people start to run a bank on the side of the road.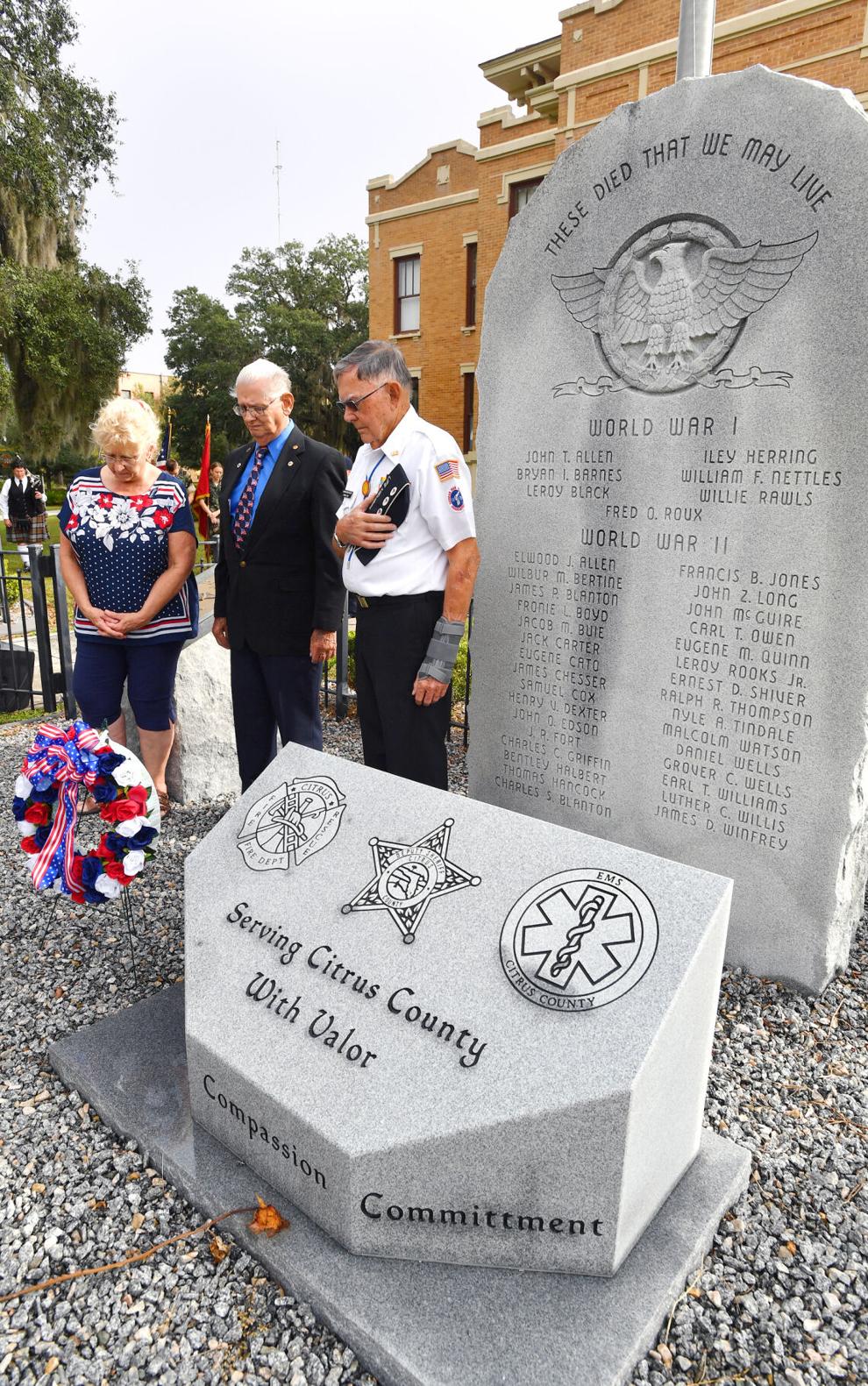 Quote of the week: "They are probably the least valued asset in the community. They are in more danger. They are the first people to tackle the problem… and try to solve it. – Robert Crawford, Citrus Chapter 192 member of the Korean War Veterans Association, at the unveiling of a monument honoring first responders at the historic Inverness courthouse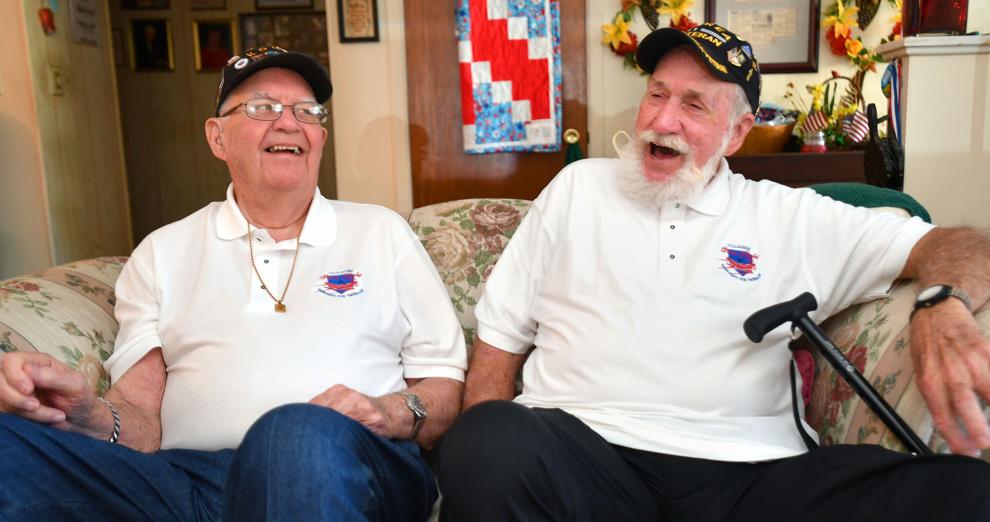 Good news of the week: Last Wednesday, two Korean War Navy veterans, Ray Morrison, 87, and Edwin Graham, 91, made the trip of a lifetime with other veterans on an honor flight to Washington, DC. DC
Seeing and discovering the memorials and monuments dedicated to veterans in the nation's capital was secondary to their humble astonishment at being thanked for their military service wherever they went.
"Every place we went, people were clapping and shaking our hands and thanking us for our service," Morrison said. "There was a motorcycle brigade lined up, shaking hands with each of us, and then they escorted us to DC (from the airport in Baltimore, Maryland). In Baltimore, a guy greeted each of us.