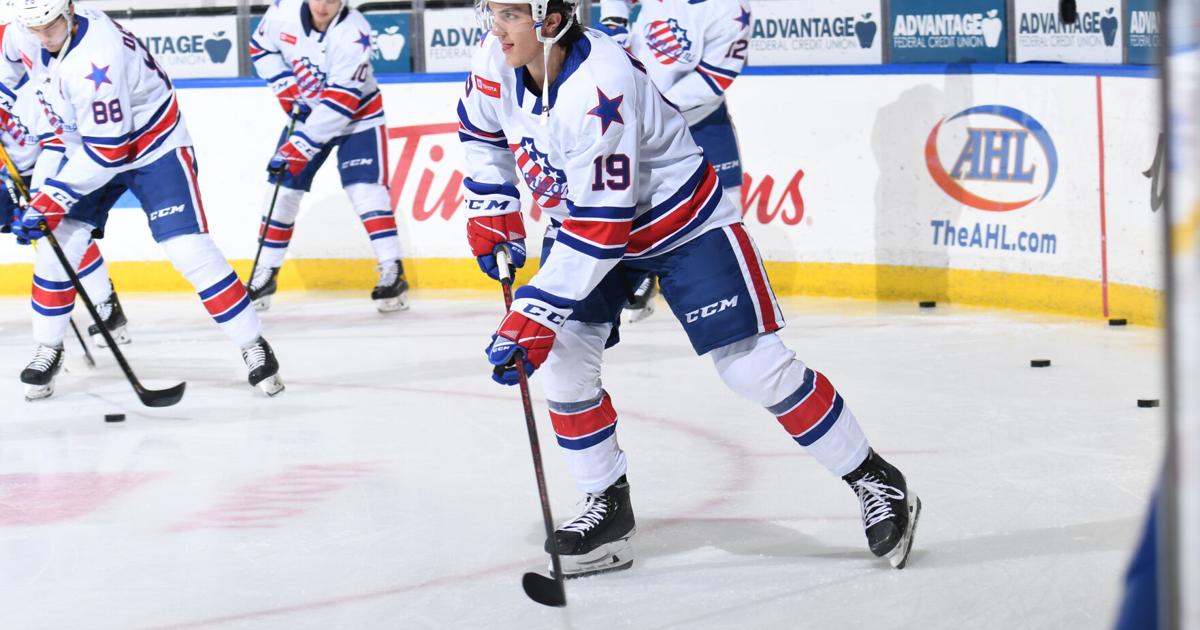 A 'big part' of Sabers' future, Peyton Krebs determined to make his way to Buffalo | Buffalo Sabers News
[ad_1]
"I think what I love about him is when he's at his best is when he's playing more physically and more competitive," said Appert. "Some players, when they play physically engaged, the brain gets angry sometimes and they fight so hard that the brain is not there. In fact, he plays more games when he's more physically engaged. I thought we saw that especially during the last two games of the trip. He was dynamic.
At 6 feet and 180 pounds, Krebs has shown he's physically ready for the NHL. He won puck battles during his short time with Vegas and didn't seem overwhelmed. Confidence has never been an issue either.
Krebs has kept a close eye on the Sabers and is monitoring every game that does not conflict with Rochester's schedule. He pays attention to the names and numbers on the shirts, so when the time comes, he doesn't need a crash course on who's who in the locker room. Krebs also regularly texts Tuch and Dylan Cozens, with whom he played at the IIHF World Junior Championship, to register.
"I didn't go up there to see it with my own eyes, but looking at them I think we have a bright future for sure," Krebs said. "With the guys we have here in Rochester, we're going to be a quick team and it's going to be fun."
Adams and Sabers coach Don Granato preaches patience with Rochester's prospects. The NHL roster could use an infusion of talent – especially with multiple players in the Covid-19 protocol – but the Sabers aren't ready to sacrifice long-term development for short-term gains. For now, they'd rather Krebs learn in Rochester alongside other top prospects Jack Quinn, JJ Peterka and Mattias Samuelsson.
[ad_2]