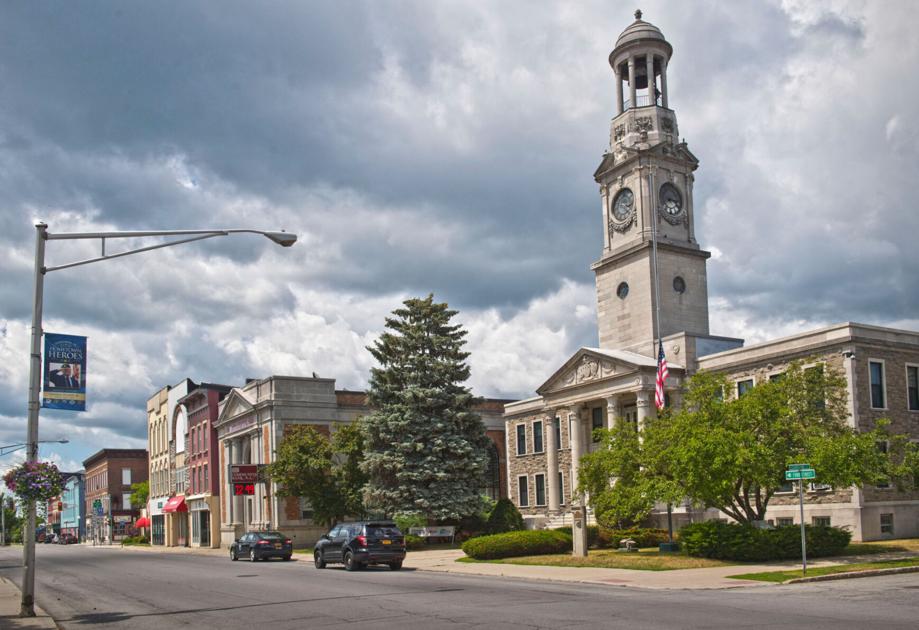 At special meeting, Ogdensburg city council approves sales tax pre-emption and discusses skate park | County of Saint-Laurent
[ad_1]
OGDENSBURG – In a special meeting Monday evening, Ogdensburg city council voted to change the Ogdensburg city code to allow the city to pre-empt its share of the 3% sales tax collected by the County of St. Lawrence within the corporate city limits as well as for auto sales to city residents.
The resolution was passed unanimously with little discussion.
Following stalled sales tax negotiations with the County of St. Lawrence on June 14, city council passed a resolution declaring its official intention to move forward with the pre-emption process that was due. start on December 1st.
The sales tax sharing agreement with the county was due to expire in late November.
In other cases, the board has discussed future skate park site options due to the recent transformation of the skate park into four pickleball courts.
"I presented you all three maps of three different areas in which the director of public works, the director of recreation and myself came together to identify the sites belonging to the city in three different areas of the city," he said. said Andrea L. Smith, director of planning and development. "We will be doing a more formal presentation of these sites at the September 13 meeting. We will make them available online so that people can see them.
Councilor John A. Rishe expressed concern about a recommended site on West River Street.
"I just think we have a lot of parks in the city and we definitely have a lot of property taxes," Rishe said. "For example, the one on West River Street, there is a private sector developer who asked to buy it, and we get a recommendation to set up the skate park there."
Councilor Daniel E. Skamperle suggested inviting groups of young people to the next city council meeting to hear what they would like to see in a skate park.
"It will be a public meeting; anyone can comment, "said City Manager Stephen P. Jellie. "I think that in order for us to move forward, it is probably more relevant to identify the site. "
"If you could send a notice to the recreation department to contact them to make sure they are invited to the meeting," Rishe added.
Mr. Skamperle also asked when the skate park would start to be built.
"I don't think it has to be a two-eared project," Ms. Smith said. "I think the board could certainly allocate funds in this year's budget if you want to move it faster, but if you want to look at the grants, we have to be aware of the grant schedule."
Ms Smith added that council may decide to add a skatepark project to the Downtown Revitalization Initiative (DRI) program.
"If this is something that you want to locate in the city center that has been defined as a DRI zone, that would be eligible as a project," Ms. Smith said. "That puts it a bit further in terms of construction, but it would open the city up to a bit more funding."
The discussion ended with Mr Skamperle highlighting his point about listening to youth groups and other citizens' comments on the location of the skate park.
"Again, I would love to hear from the youth groups as well as other citizens of this city," said Mr. Skamperle. "Every time I talk about a spot, I hear a different point of view. We know they need concrete, water, bathrooms and benches. Where we have them temporarily doesn't work, and personally I think it should be pushed back until we find a new location. I don't think it was fair to just kick the kids out.
[ad_2]