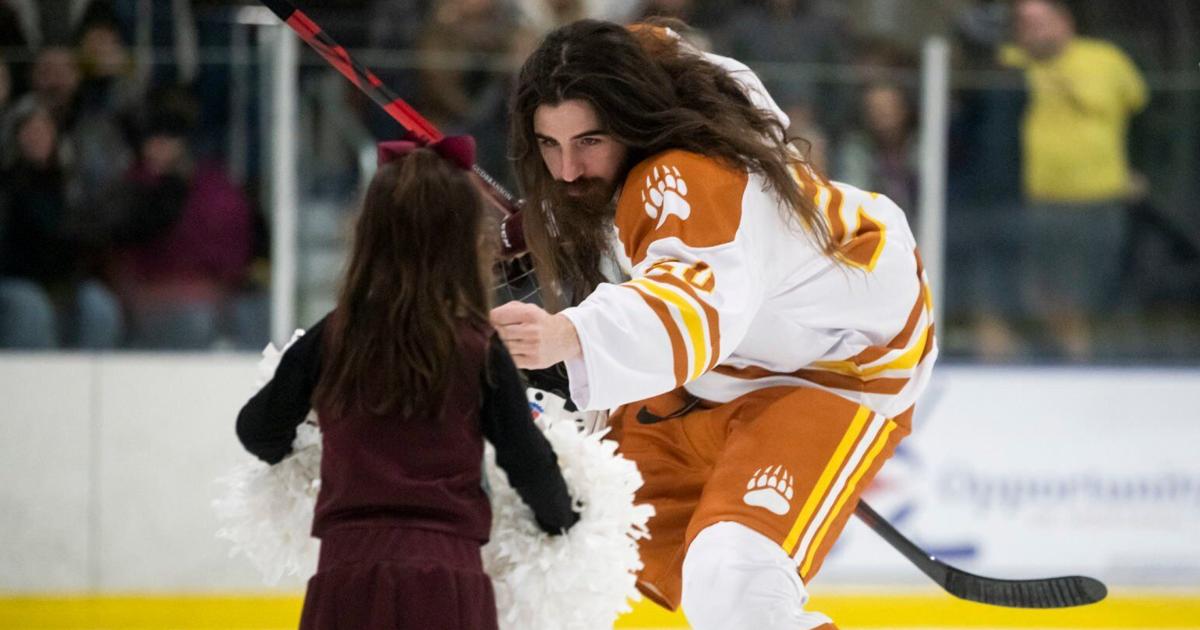 Bill Speltz: The Skating Montana Grizzlies were whimsical in the first season | Montana grizzlies
MISSOULA — The first thing you need to know about the Montana men's hockey team is that they have faced arch-rival Montana State in seven of eight meetings this season.
Well, I knew you would like this one. Even if you're a Grizzly fan who's never been to a hockey game, pounding the Cats usually makes your ears pop.
It's actually quite remarkable what Montana's strengthened club hockey program has accomplished during its restart season.
It could have been ugly with new players and a new coach and a deep dive into the American College Hockey Association (ACHA). Instead, the Grizzlies (12-5-1) have drawn around 1,200 fans per game at home and look like a good bet to reach the Mountain West League playoffs Feb. 10-12 in Ogden, Utah.
"It's been amazing," said Tucker Sargent, the team's general manager. "I knew there was a passion for hockey and people wanted it, especially Griz hockey, but I had no idea it would be so big so quickly.
"I have to hand it to the fans because they played a big part in our success in a very realistic way. We added two high caliber players just this semester who saw what was happening and transferred to UM because they saw how much of a deal with Griz hockey they wanted to play here.
The Mountain West League playoffs are as far as the Grizzlies can go this winter, as it's considered a probationary year for the program. They will find out if they make the league tournament roster next week. Then, next winter, they will be eligible for CAHA Regional and National Championships.
It should be noted that Grizzly Hockey is a scholarship-free program. It's simply a great way to embrace the sport and attract more students to UM. Those who put it together, including Sargent and co-trainers Mike Anderson and Will Grossmann, are to be commended.
Kids who have never been to a hockey game show up for Griz hockey at the Glacier rink. So many people showed up for a recent home game against Montana State that it was a bit comical.
"There was definitely standing room only and there were a lot of people who were just there for the stage and I don't think they could even see the ice," Sargent said. "It was very cool."
The popularity of the Grizzly program has highlighted that Glacier Ice Rink could use some improvements to make the fan experience more enjoyable. Hockey fans are generally a warm bunch, so you won't hear many complaints. But like many things, it could be better with a little more cash.
So far, it's nice to see so many people embracing the freshman program, and the Grizzlies are building a good relationship with the Missoula Youth Amateur Hockey Association, which owns and operates the rink.
It's definitely a great option for kids looking for something to do on the weekends. To them, Montana players are heroes, and you better believe the Grizzlies love the attention.
"Guys who play elsewhere or play high-level juniors see the photos and film from our games and the crowd support," Sargent said. "It's one of the biggest draws of guys wanting to play here, other than college and how great Missoula is."
Keep lighting that lamp and caging those cats, those grizzly bears.
What a great way to warm up a western Montana winter.
Bill Speltz is Missoulian's sports editor and has been a Sunday columnist for the past 15 years. Do you have a story idea? Email Bill at [email protected]