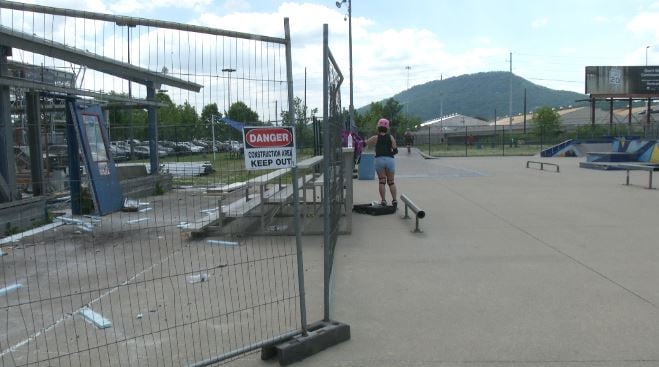 Chattanooga Skate Park hosts quad competition
CHATTANOOGA, Tenn. (WDEF) – Get Avril Lavigne ready because the skaters dominated the day at Chattanooga Skate Park on Saturday.
The third annual Chattanooga Quad Competition featured skaters showing off their skills in various skating competitions such as half pipe, big air and full race. This event is part of the Skate Park Project's desire to grow Chattanooga's skating community and improve or build a new skate park in the scenic town.
Mackenzie from the Skate Park Project said: "This skate park has been around for as long as I can remember. It looks exactly the same as this except with new paint, and minus a few holes that we have now. Our goal is to have a skate park that is inclusive for everyone. It doesn't matter what type of skating they do, their age, their gender, whatever. We want to be able to come here, feel welcome, feel safe, and everyone has a good time.
Also with the Skate Park Project, Shelly said, "It's a great place to go for fun. It costs nothing. You can exercise, make new friends.
You can go and experience Chattanooga Skate Park on your own for free! It is located right next to Finley Stadium and the First Tennessee Pavilion. To learn more about Chattanooga Skate Park, visit https://chattanooga.gov/parks/recreation/skate-park-and-hockey.