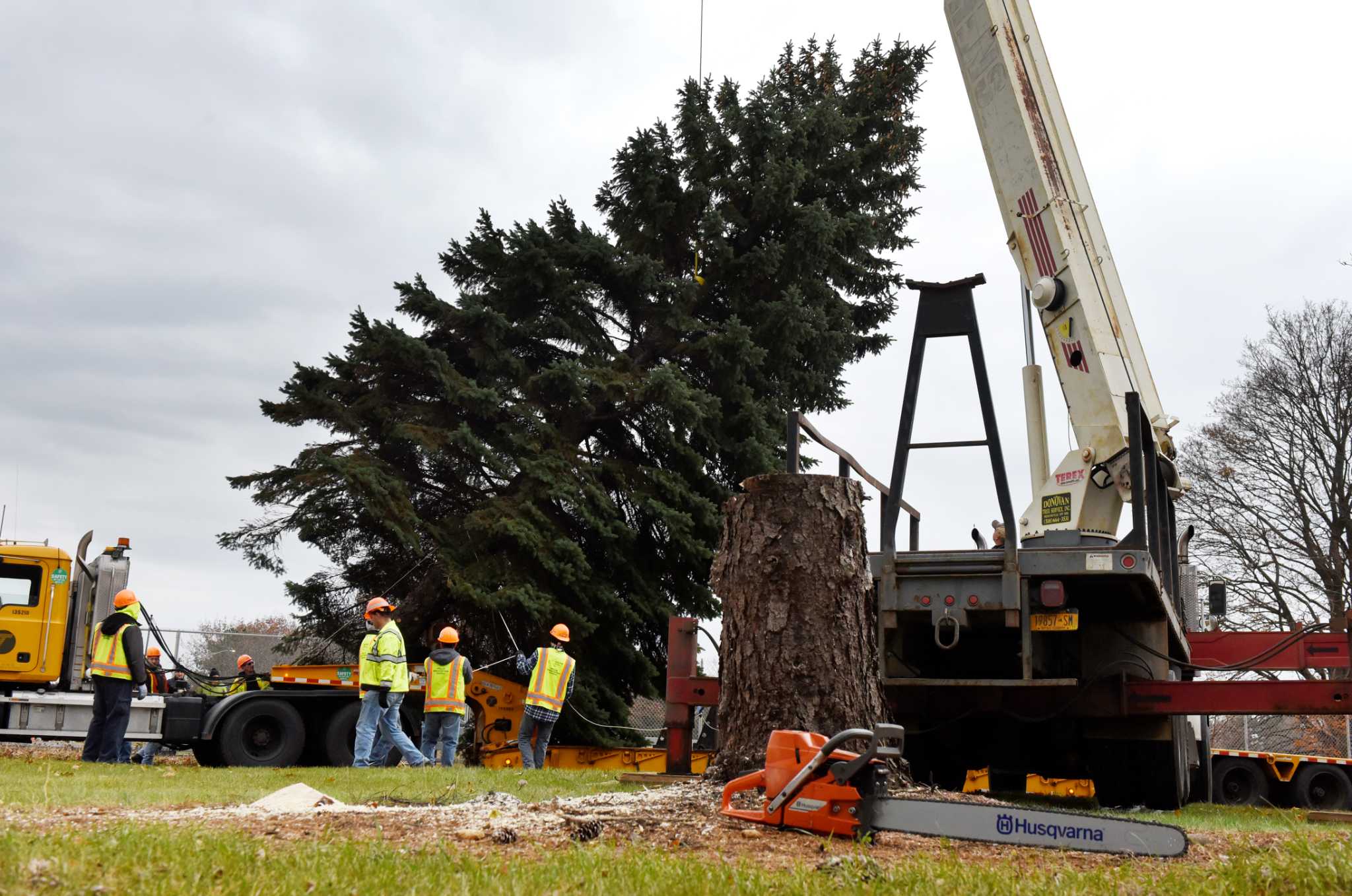 Do you have an ominous spruce? New York would love to take it off your hands
The State General Service Office makes its usual request for large unwanted trees that can serve as holiday decorations at the Capitol.
ALBANY – Landowners with overgrown spruce trees can once again apply to the state to take care of their tree problem for free.
The State Office of General Service is looking for two spruce trees to display in front of the Capitol this holiday season. Owners can donate the trees and they will be removed free of charge in mid-November. The trees will be lit as part of the state tree lighting event in December at the Empire State Plaza. One tree is placed in East Capitol Park and the other in Empire State Plaza near the skating rink.