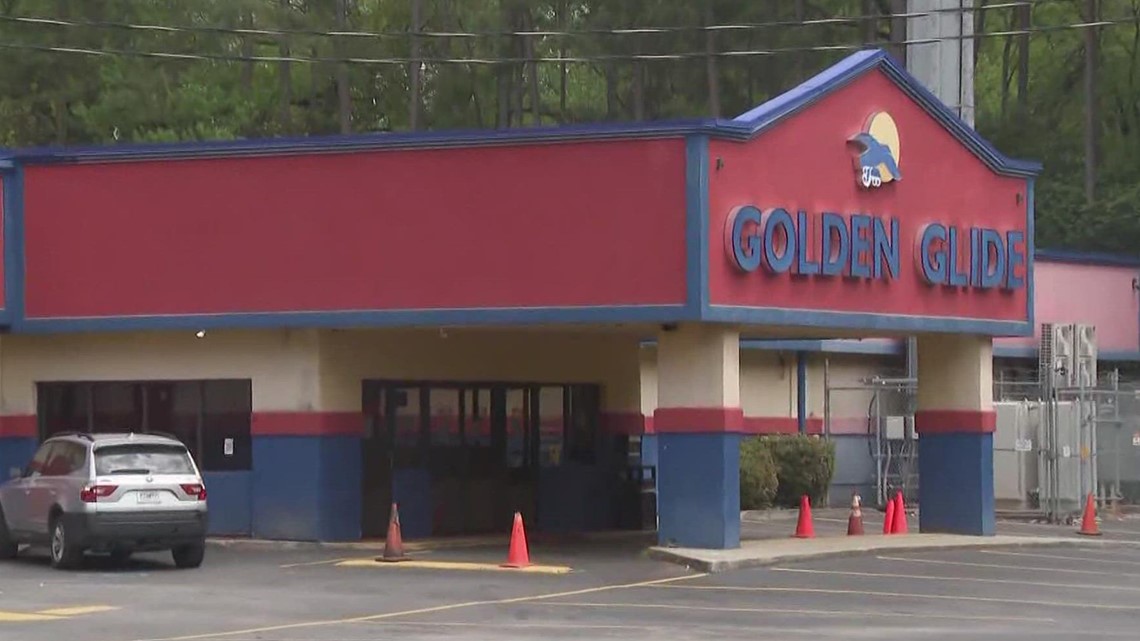 Filming of the Golden Glide ice rink, security concerns
Four days after Demari Johnson was shot outside the rink, some want the rink closed, others want heightened security measures.
DEKALB COUNTY, Ga. — An 11-year-old child remains in a coma four days after being shot in the head outside the Golden Glide rink in DeKalb County.
As Demari Johnson fights for his life, the shooting has brought security concerns to the fore. While some want the rink closed, others argue it should stay open with better security measures.
Tamrika Howell said her own child was injured in a fight a few weeks ago.
"When I was younger we grew up here, it's the place we used to go on the weekends," Howell said.
"It's something to do, everyone skates and slides and dances," she said.
But after Johnson was shot outside the rink, she believes the rink is unsafe for her own children.
"While they are inside they are monitored, there is security inside, there is adult supervision, but once they come out here, no type of supervision," Howell said.
RELATED: 'He just went to the rink to have fun' | Family of 11-year-old Decatur boy who was shot in the head worried about his recovery
She's seen metal detectors and security inside the rink, but she thinks the problem comes when the kids leave and wait for their parents outside. She suggested that more security cameras could have a deterrent effect.
"For the entire parking lot," Howell said.
She also thinks having a designated pick-up area outside the front door, like it was when she was a teenager, might help.
"Your parent would pick you up, you would get in the car and drive off. No one was allowed to leave that area," Howell said.
She added that parents should be responsible for their children.
"Because there is no 100% guarantee that your child will not be harmed without you being there," she added.
11Alive reached out to the rink owner about the security concerns, but declined to comment. DeKalb County police are still looking for the shooter.