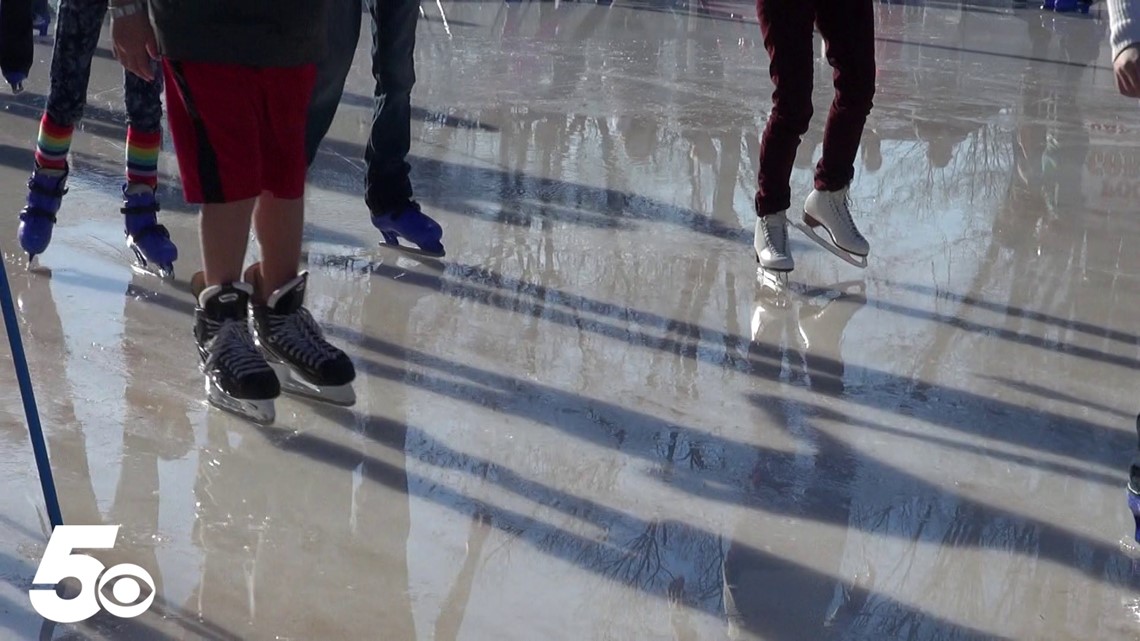 Fort Smith Ice Rink | 5newsonline.com
The downtown Fort Smith Ice Rink returns with all proceeds to benefit local families through Community Mission.
FORT SMITH, Ark. – The holiday season is in full swing in Fort Smith. Especially now that a long lost tradition is making a comeback.
On Thursday (November 27), the First National Bank of Fort Smith and the Community Rescue Commission teamed up to revive the downtown Fort Smith ice rink.
This versatile rink will serve a purpose more important than helping to create lasting memories and fun for all. One hundred percent of the proceeds from the rink will be used to increase the number of local families in need that the community mission can help.
"Yes, absolutely, we are 100% supported by our community, we take no federal funding. so we depend on an amazing community to help serve these families, "said the Community Rescue Mission.
While helping the mission get families back on their feet, the ice rink will bring downtown back to life.
"It's a unique experience, many of these children in our community will no longer have the opportunity to experience something like this. Many of them haven't and won't. I thought it was really exciting and that I was doing something for downtown and our community, "said a representative from First Bank of Fort Smith.
The new ice rink will be the first in over 15 years. Some children are just starting to learn how to break the ice.
"It's my first time skating on ice and I just wanted to give it a try," said 12-year-old Kaden Rye.
"I'm going to be ice skating and I've never been ice skating," Grant Little added.
The rink is open from 5 p.m. to 9 p.m. and will run until December 31.
RELATED: Astroworld Festival Tragedy: What We Know About 10 Kills
RELATED: Target Gets Sneak Peek of 2-Day Cyber ​​Monday Sale