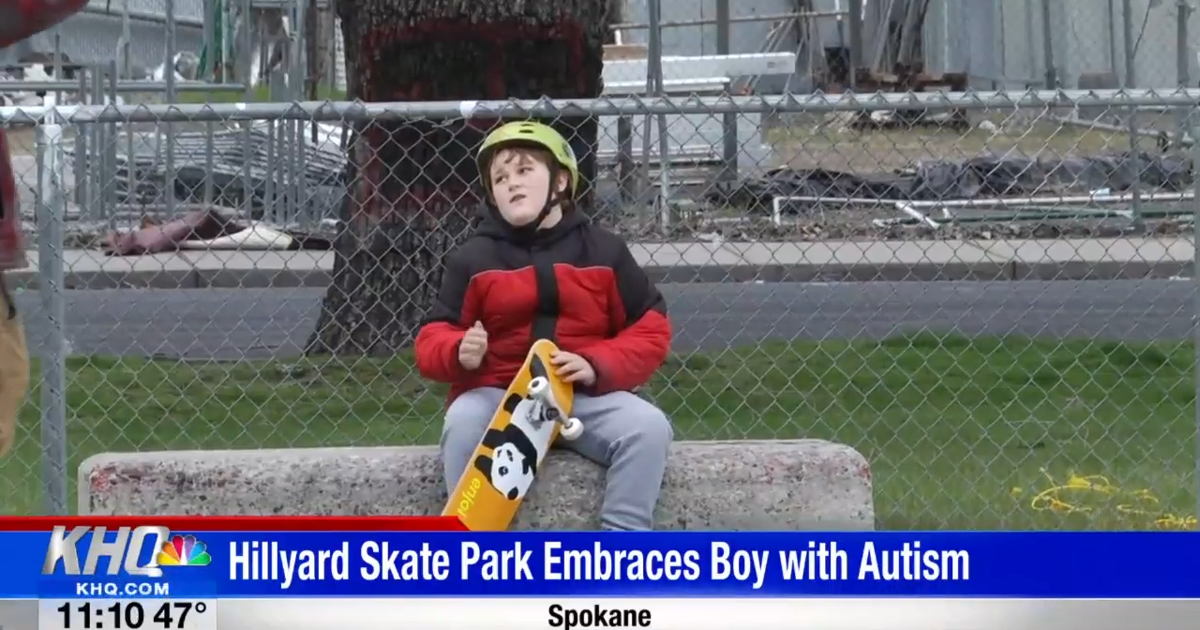 Hillyard Skate Park welcomes autistic boy | News
SPOKANE, Wash. — For a local family, skateboarding has become a story of acceptance and friendship.
"When you go somewhere for the first time with a child with special needs, sometimes you experience a lot of isolation because you don't know what to expect," Stephanie Sharp said.
Sharp is the mother of an 11-year-old boy named Christian, who is on the autism spectrum.
Recently, their family decided to visit the Hillyard Skate Park so Christian could try skateboarding.
"When we first came here, we had kids who kept saying watch out kid, watch out kid!" said Sharp.
In the end, Christian was a natural.
"When you don't have the filters with autism and there's so many inputs coming at you, to do a sport that creates outputs, it creates outputs and releases energy. It's able to express themselves," Sharp said.
Sharp let other skaters know that Christian had special needs, and how they responded warmed his heart.
"From then on, they let the other kids know he was special and they took care of him on the course," Sharp said. "I was so impressed with how the kids kind of embraced my child and the skating community embraced my son."
Sharp was so impressed in fact, that she went on facebook to sing their praises.
His Facebook post caught the attention of Jake Koberstine, administrator of the Hillyard Skate Park Facebook Page.
"I saw a video of Christian skateboarding, and I saw he was talented and comfortable on a skateboard," Koberstine said. "Then zooming in a bit, I saw that his skateboard was a bit dull and he would do a lot better with better gear. That makes all the difference."
Koberstine contacted Stephanie and offered to buy Christian a new skateboard and sneakers.
"Within 48 hours he did exactly what he said he was going to do, he was a man of his word," Sharp said. "It's impressive. There are people who say they want to, and don't. It's the follow-up that really impressed me."
"He was super happy, he didn't even have any shoes on when he came to pick up his skateboard," Koberstine said with a smile. "He just jumped on it and ran and started rolling barefoot. It was cool."
Koberstine says skateboarding has given him so much over the years, and he just wants others to feel the same joy he did.
"My dad always thought there were only punk kids skateboarding, but I don't think he realized the true reach of the community," Koberstine said. "The great thing about skateboarding is that if you make skateboarding friends, you don't even have to speak the same language. You can go to another country and hop on a skateboard and have something in common."
They have now returned to the skate park to skate together a handful of times since.
A new friendship, all sparked by a Facebook post and an act of kindness.
"I didn't know anything about him," Koberstine said. "I didn't know he was on the spectrum or anything, not that it makes a difference, but I just saw a kid skateboarding and saw that made him happy.
"When you say something positive, it's a ripple effect, it goes out and touches many lives," Sharp said. "That's what I feel like this skate park does for my son and for our community."