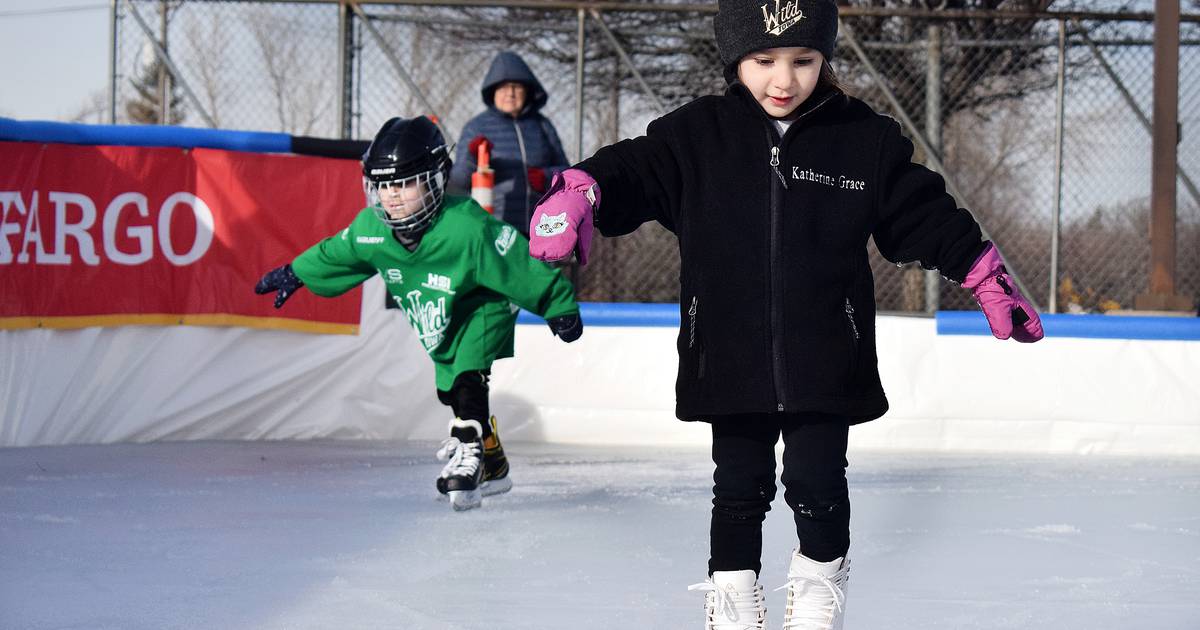 Iowa Wild and Wells Fargo build free community rink at DMACC's Legacy Plaza – Newton Daily News
Mellisa Brandt, from Newton, has two kids who love to lace up their ice skates and were eager to try them out on the new public rink in their hometown.
It's an activity they've been doing for over a year. With son Gabriel Amador in hockey and daughter Grace Amador interested in figure skating, Brandt is sure his family will make frequent visits to the new community rink on the west side of Legacy Plaza court in Newton.
"They're definitely going to use it, because every time we want to skate we have to go to Des Moines," Brandt said, noting that the Iowa metro area isn't too far by car. "But you have to plan it…That's why it's good to be like, oh, there's a place I can go and take them without planning it."
Two new community rinks funded by the Iowa Wild and Wells Fargo hockey team — which measure 80 by 40 feet and will be open as long as the weather permits and the ice remains frozen — were unveiled to the public on Jan. 13. to Newton and Altoona.
The two entities have been introducing local ice rinks to communities for nearly six years. Through this partnership, publicly accessible rinks have been built in several Iowa communities including: Ahrens Parks, Ames, Ankeny, Indianola, Johnston, Urbandale, Waukee and West Des Moines.
Iowa Wild President Todd Frederickson said in a Jan. 8 press release that the organization was "extremely proud" to announce the continuation and expansion of its community rink program. With the Iowa Wild's latest expansion, the hockey organization now has up to 10 total community rinks.
"We began this journey in 2016 with the unveiling of our first-ever community rink at Raccoon River Park in West Des Moines with the goal of spreading our love for the game of hockey with local communities across Metro Des Moines and the state of Iowa as a whole," Frederickson said.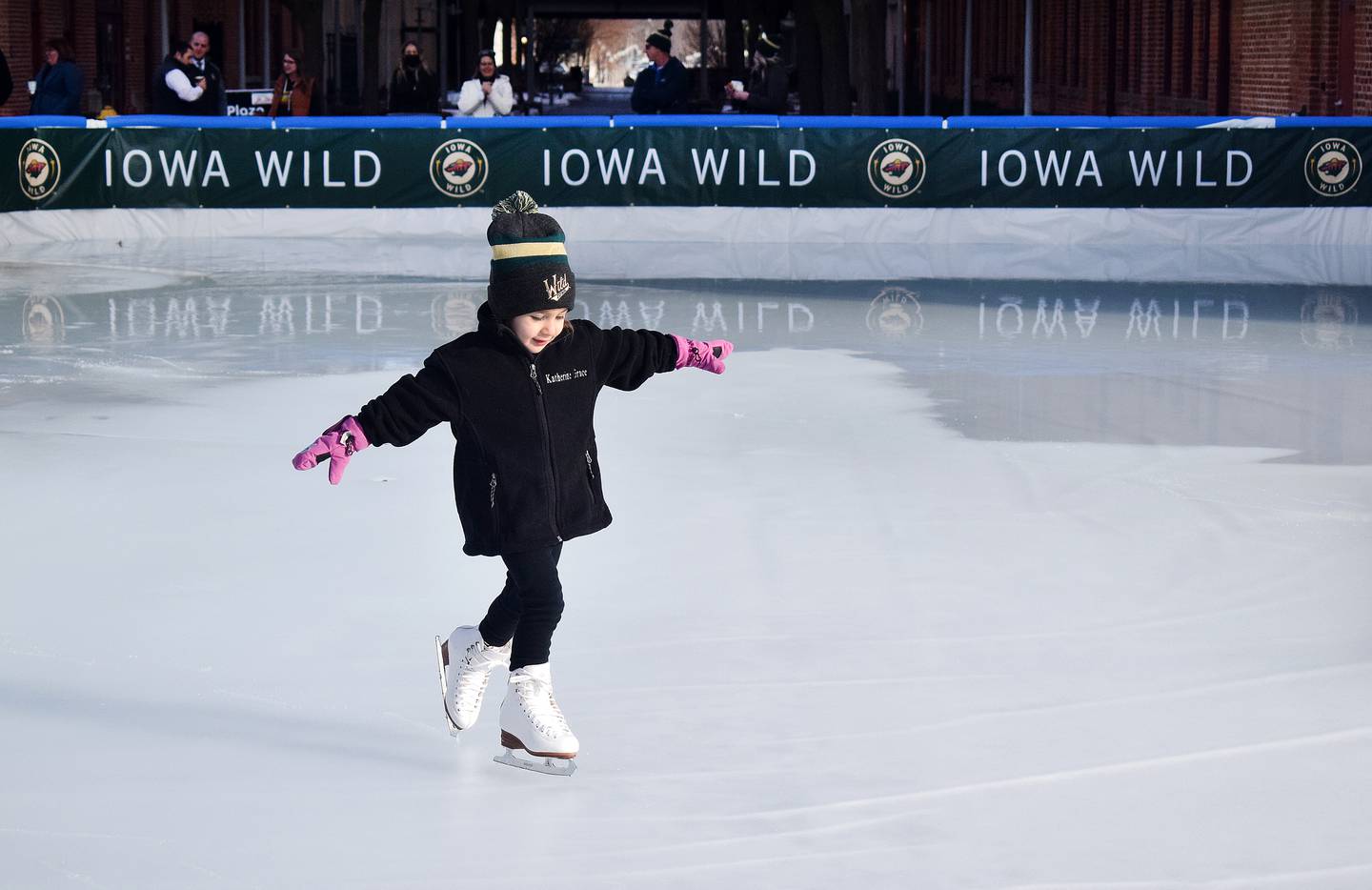 Wells Fargo Regional Bank Director Marta Codina said the company is thrilled to once again partner with the Iowa Wild to help local communities.
"This program is a natural extension of our ongoing partnership with the Wild, and we are pleased to help provide more opportunities for Central Iowans to enjoy outdoor activities with family and friends," said Codina in a press release. "We look forward to all the wonderful memories that will be created in these new places."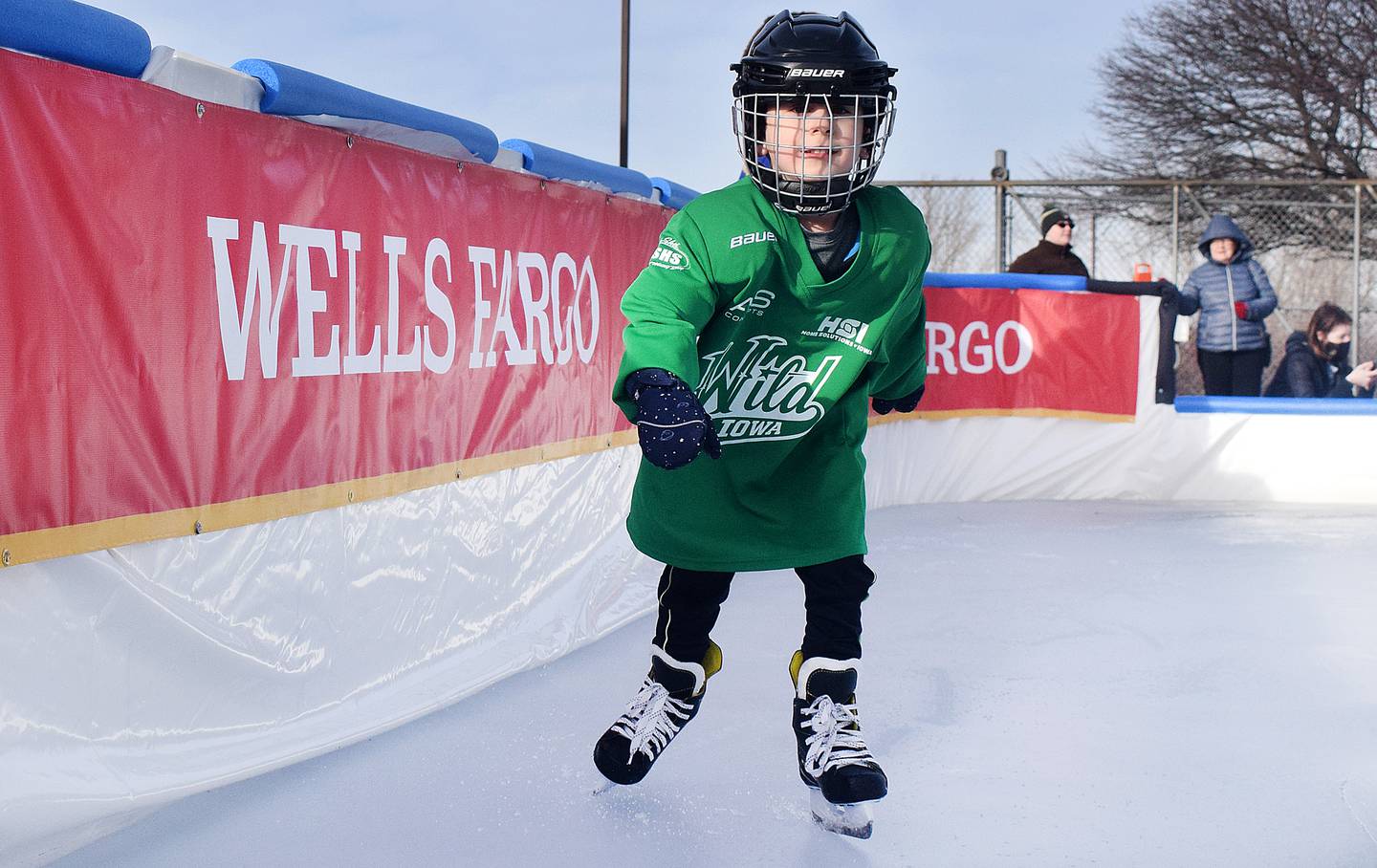 Gezellig Brewing Co., which is located a short walk from the rink, has launched a new beer to commemorate the recently added rink. Aptly named "Skate On," the double IPA is packed with Sabro, Strata, and Mosaic hops that its brewers say "are sure to have you trying a triple axel."
Rob Denson, president of DMACC, said it was an "incredible opportunity" that the Newton campus has an ice rink at Legacy Plaza, which is owned by the community college. Denson hailed Legacy Plaza as a business destination and event destination for Iowans.
"This rink and the commitment of the Iowa Wild are greatly appreciated," Denson said at the Jan. 13 ribbon cutting. "It's something for all kinds of individuals to enjoy, for families to come here. It's never been more important to be outdoors, to be healthy and to have fun. If you count do that, you have to come to Newton.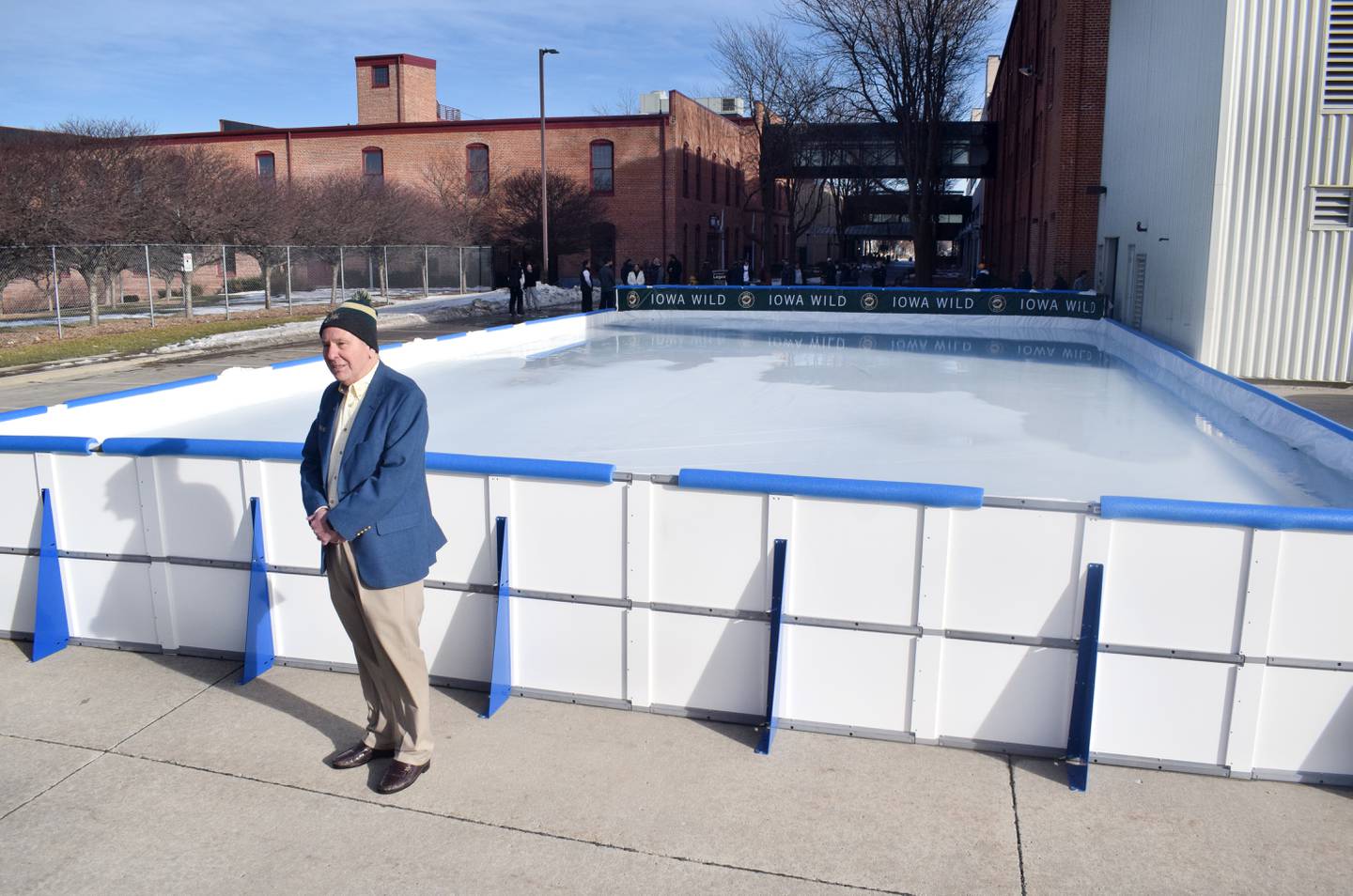 DMACC Board Chairman Joe Pugal said in a statement that the community college continues to appreciate all of the partnerships that support the Legacy Plaza project.
"The donation of a community ice rink from the Iowa Wild and Wells Fargo organizations helps bring to life another community feature that DMACC students, residents and visitors will enjoy at Legacy Plaza as this campus once again becomes a thriving part of Newton and state," he said.
Hockey skating hours at the DMACC Legacy Plaza arena are dawn to noon. Public skating will take place from noon to 10 p.m.
Contact Christopher Braunschweig at 641-792-3121 ext. 6560 or [email protected]