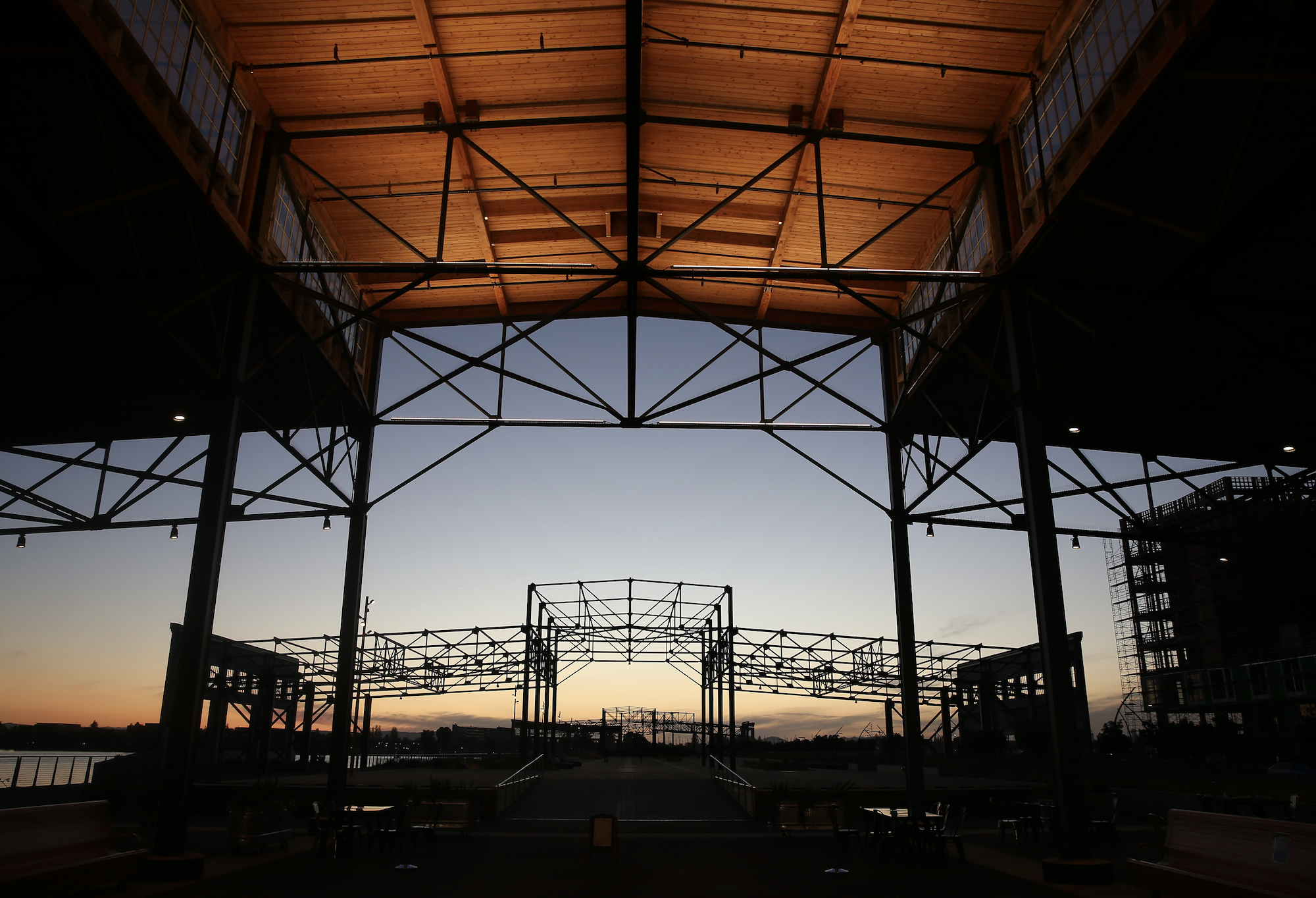 Lively Township Commons in Oakland finds common ground
Oakland is bordered by about 19 miles of waterfront, but the city has no reputation for recreation on its bay. Middle Harbor Shoreline Park and Judge John Sutter Regional Shoreline are outliers in an otherwise lackluster shoreline recreation offering.
The root cause of this shortage stems from what put Oakland on the map in the first place: the city's shoreline is largely reserved for the shipping industry and maritime activity. Loading cranes and warehouses have taken over parks along the Oakland coast.