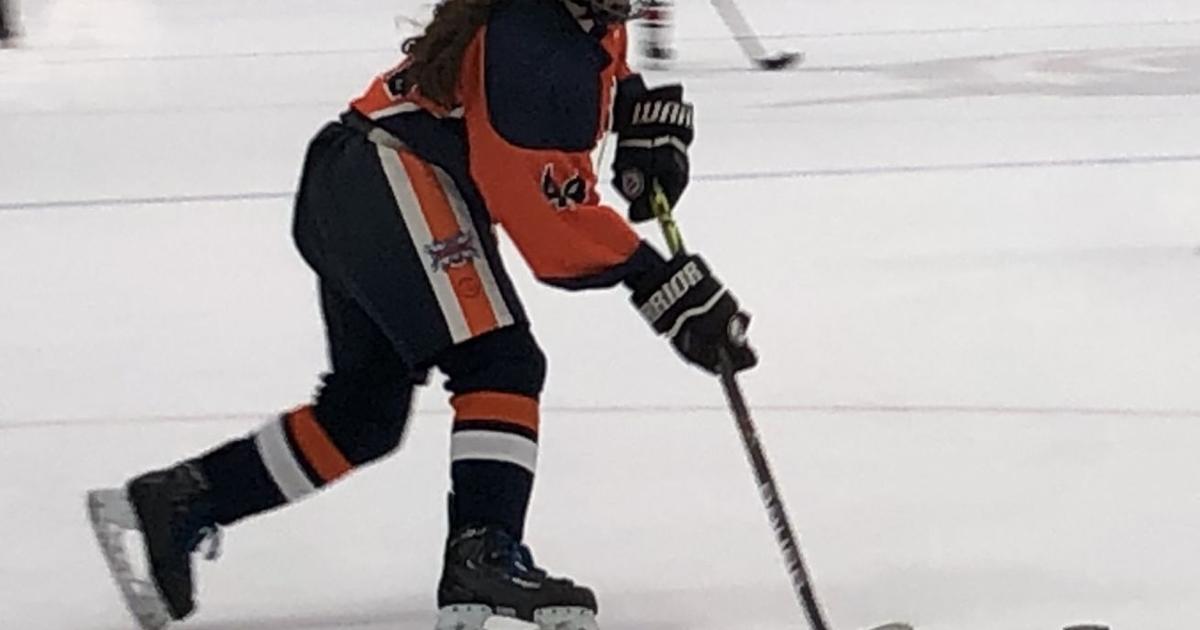 McComb embraces speed and skates in hockey | Garrett Clipper
GARRETT — Bree McComb isn't afraid to mix things up or use her speed in hockey, the fastest team sport in the world.
McComb, 16, is a junior at Garrett High School, has been playing hockey since she was 8 years old.
Having learned to skate at the age of 7, she decided a long time ago to swap figure skates for hockey skates. She didn't look back.
"I tried figure skating for a year and it just wasn't my thing," she said. "It wasn't my thing. I got into hockey and fell in love with it."
It was a natural progression since his older brother Keegan, now in college, played hockey for over 10 years and their father Brian also played and coached the sport.
"It's a very intense game; much more intense than any of the other sports I've done," she said. "I've tried volleyball, softball and track and field, but hockey is definitely the most intense.
"It's so fast because we're on skates. The game is 10 times faster. It's different but it's fun.
Having played on boys' teams since she started the sport, this is her first on a girls' team.
McComb is a member of the Indy Fusion, the only Indiana-based team in the six-team Northern Illinois Hockey League. Other teams are located in Bloomington, Chicago, Geneva, Gurnee and Naperville.
The Fusion is affiliated with the Indy Junior Fuel hockey team. The Fuel also has a team in the ECHL, a minor professional league that includes the Fort Wayne Komets.
Currently, the Fusion is tied with the Bloomington-based Revolution for first place in their league.
The Fusion typically plays three games each weekend. The team also travels to tournaments, where it is not uncommon to play up to five times in a weekend.
Home games are played at a Carmel rink. McComb has played in tournaments at hockey strongholds in Chicago, Detroit and St. Louis. Her favorite rink is a newer rink located in the St. Louis suburb of Maryland Heights.
When he's not playing with the Fusion, McComb also skates for Team Indiana, a showcase team that also competes throughout the Midwest.
The Indiana team had two scrimmages with the University of Illinois women's team. In April, the Indiana team will take part in a showcase tournament in St. Louis, where scouts will be on hand to watch the action.
McComb started this season on defense but recently moved to one of the wing positions on the ice.
"I have a lot of fun playing on offense," said the right-handed shooter. "The defense was my favorite – I've played there for the last three years."
Although she doesn't have exact stats, McComb said she scores two goals every weekend.
His line is the best scoring group in the team. "Our trainer calls us 'The Smalls' because we're all about 4ft 11in tall. We're all very short."
Most of McComb's teammates are from the Indianapolis area. One is from Columbus, Indiana and another travels from northern Kentucky.
In his league, as long as there is contact, players are not allowed to actively check in on the boards.
"If the referees let us play then we can start kicking, but technically we're not supposed to kick. As long as we don't blow them up, it's fine," McComb said.
"I like body contact when we can check them out. I like when it gets physical. It brings more fun to the game."
One of the biggest differences between playing on boys' and girls' teams is the number of passes.
"I played with boys until this year," McComb said. "Women's hockey is very different from boys'. I feel like there are more assists and I fit much better into a girl's team than into a boy's team.
"You are much more included with the girls. They're just more fun to play with.
Until this season, 11 had been his number in every team. This year, by joining a new team, she had to change her number.
It was a big step because hockey players are known for their superstitions.
When her other picks weren't available, McComb remembered family history as her older brother Keegan and father Brian didn't each carry. 4 when they were playing hockey.
Number 4 was also made famous by retired National Hockey League greats Jean Béliveau and Bobby Orr.
While the single 4 was not available with the Fusion, McComb requested to double it and now wears a 44.
At this point, McComb isn't sure what her future holds.
"I don't think I'm going to play college hockey. I think I'm going to focus on school," she said. McComb wants to go to nursing school and isn't sure about trying to juggle school and hockey.
"Maybe next year, if they contact me and it's an offer I can't refuse," McComb said. "I don't know if I want to play college hockey. It's a lot of time commitment and I want to go to nursing school. It would be a lot. »
For now, however, whenever she takes the ice cream, no. 44 is sure to be on the move.