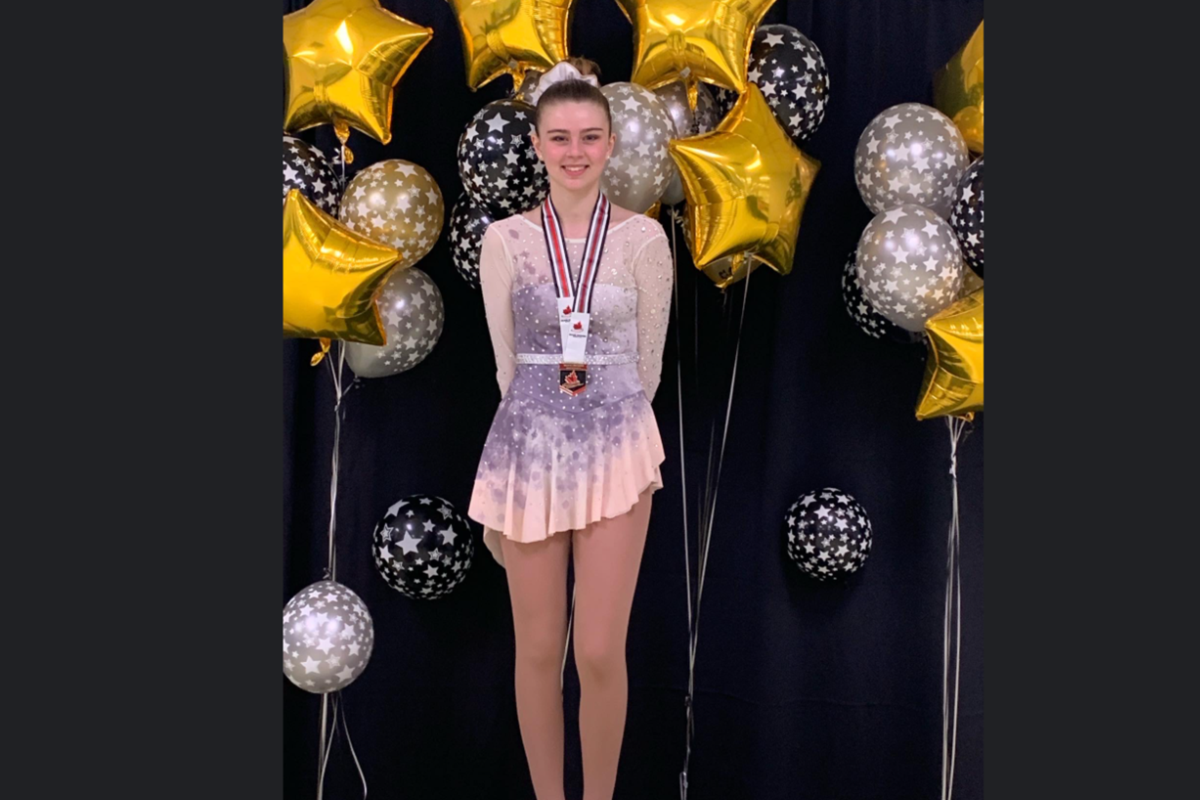 Newmarket Skating Club Wins 5 Provincial Championship Medals (4 photos)
Along with winning medals, Alfred Lau, Brooklyn Doerner, Sydney Achtermeier and Jerod Sparrow have been named to the Skate Ontario Development Team
PRESS RELEASE
NEWMARKET SKATING CLUB
****************************
Four members of the Newmarket Skating Club have won five podiums at the 2022 Skate Ontario Provincial Championship, including two gold, two silver and one bronze.
Newmarket's largest and oldest skating club sent nine athletes to the 2022 Provincial Championships, where they competed against the best qualified skaters from across the province.
In the first season of competition since the start of the COVID-19 pandemic, Newmarket Skating Club are delighted with the outcome of this weekend's event.
"This is a huge win, not just for our skaters, but for the whole club," said Heather Jannaway, Programs Director of Newmarket Skating Club. "It's a wonderful achievement coming out of the pandemic where these skaters haven't had a live competition for two years."
Throughout the four-day event, Newmarket Skating Club athletes achieved impressive results, including:
Alfred Lau, Male All-Star 10 – 1st

Brooklyn Doerner, Female Star 5 (under 13) – 1st

Sydney Achtermeier, Female Star 5 (over 13) – 2nd

Jerod Sparrow, Male Star 5 (over 13) – 2nd

Alfred Lau Male Star 9 – 3rd

Brooklyn Redvers and Timothy Elliott, Star 4/5 Dance – 4th

Julia Okorn, Female Star 6 – 8th

Elizabeth Michaud, Female Star 5 (over 13) – 11th

Gabriella Terzievski, Female Star 5 (over 13) – 13th
Along with bringing home provincial gear, Alfred Lau, Brooklyn Doerner, Sydney Achtermeier and Jerod Sparrow have all been named to Skate Ontario's provincial development team, which will provide specialized training opportunities throughout the year with some of the best skaters and coaches anywhere. the country.
"In front of a packed audience and live judges, our skaters performed spectacularly, and seeing four of our athletes make the provincial development team is beyond amazing," added Jannaway. "Back home, it was amazing to see our young skaters see the events being broadcast live in the locker rooms and the hallways around the rink. Our provincial champions are true role models for our young skaters and are admired by all.
The Skate Ontario Provincial Championships will take place from Thursday March 24th to Sunday March 27th at the Iceland Arena in the City of Mississauga and will be streamed live on the Skate Ontario website.
As Newmarket's oldest and largest figure skating organization, the Newmarket Skating Club is a not-for-profit organization that has been in existence since 1953. An accredited member of Skate Ontario and Skate Canada, the Newmarket Skating Club offers a variety programs for all levels and ages, including
CanSkate, Adult Skating, Hockey Skills, Adapted Programming and Figure Skating (StarSkate).
****************************