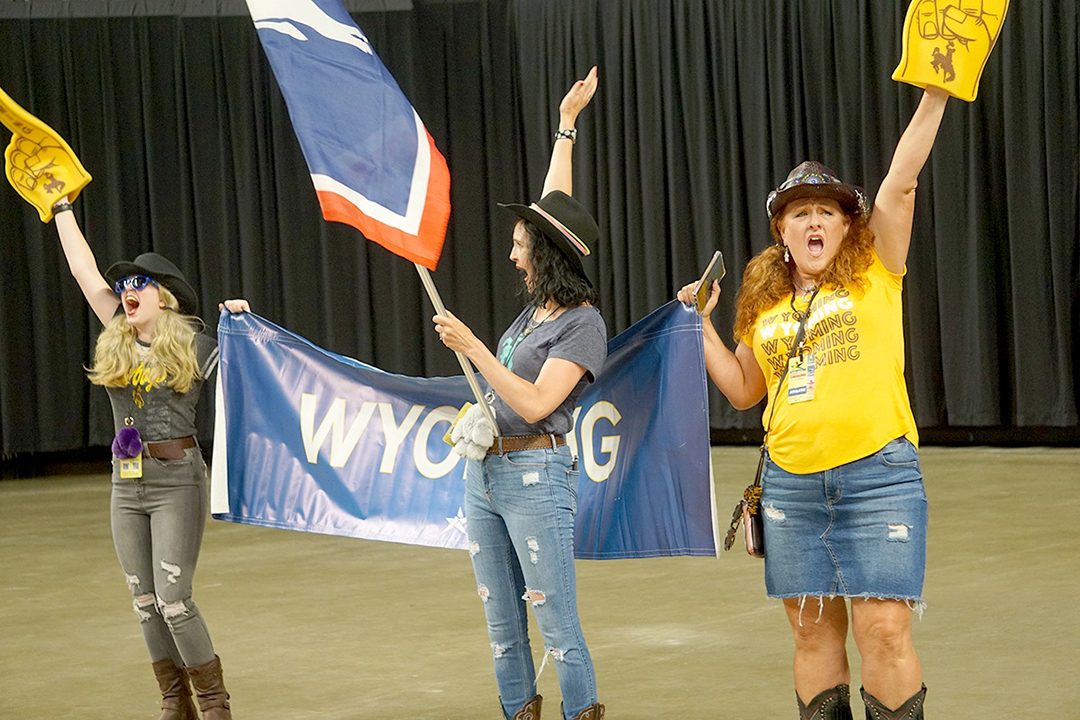 (PHOTOS) Serious fun: Casper figure skaters bring home medals after national competition
CASPER, Wyo.– Avery Bandel believes there's a general misconception about figure skating.
"People seem to think figure skating is only for little kids or Olympians," she said in a phone interview.
Crowd noises at a recent national meet reinforced his belief in camaraderie and the overall appeal of the sport.
"No one will cheer you on like your fellow adult competitors, so it was really, really awesome," she said.
The event was the biennial State Games of America, which took place this year in Des Moines, Iowa, in late July. Casper's group of four figure skaters won a total of 10 gold medals and one silver medal.
The team consisted of Bandel, Kimberly Balas, Stormy Doerfler-Wilson and Eden Wilson. All of them first met while training at the Casper Ice Arena.
Bandel is relatively new to Casper, leaving her hometown of Great Falls, Montana last December. She was an avid figure skater there, taking up the sport in high school and organizing and coaching the local club as an adult.
"My husband's company was opening a branch in Wyoming," she says. "I started looking around the state of Wyoming, and Casper has the only year-round ice arena in the state. So I said, 'I'll take Casper, please.'
The figure skating community is tight, so skaters tend to get to know everyone, she said.
After practicing together, the team decided to compete in the Cowboy State Games in April. After qualifying, they prepared for the games in Iowa.
The State Games of America hold what they call Olympic-style competitions. For figure skating, they allow competitors to bring a healthy dose of fantasy and humor into certain routines, as well as more serious traditional numbers.
"Some categories are what you see on TV when you watch the Olympics," she said. "So it's more serious, and they try to fit all their toughest jumps and spins into the show to show off their technical skills.
"Then there are other categories that they call 'showcase,' and those are the most creative and craziest things you can find."
"Kim has this amazing 'I Love Lucy' routine where she skates with a Ricky prop and is dressed as Lucy," Bandel said. "Stormy came out in one of those inflatable dinosaur costumes."
Bandel's routine was to the song "I Can Cook Too," from the classic Broadway show "On the Town." Most team members have competed in multiple events, some as many as seven.
Three of the team members also marched in Wyoming's opening ceremonies, she said.
Figure skating from Bandel to Casper is still expanding. She will soon take over as head of the Casper Figure Skating Club at the Casper Ice Arena, she said. The club is bringing back the Learn To Skate program, with classes beginning September 11.
"I'm totally excited about skating right now," she said.
"Casper may not be known as a figure skating community, but we have great skaters doing amazing things nationally."