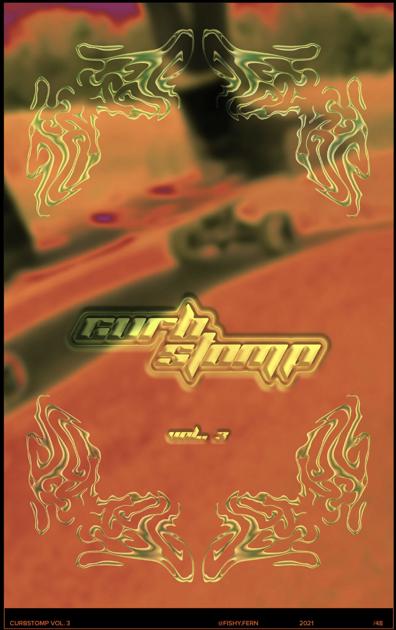 Q&A | Fern Fournier on inclusiveness in the Cincinnati skating community | New
When I meet Fern Fournier, a fifth year communication design student, the first word that comes to mind is "cool". From their shaved eyebrows to the hand-painted handprints on their pants, Fournier exudes an aura of "here I am, take note and don't forget". No one could forget Fournier, especially with the work they did to make the local skate community around the University of Cincinnati (UC) a more inclusive and vibrant place.
Over the summer, Fournier embarked on the Curbstomp project, a zine focused on skater culture. But, it quickly became more than that. Curbstomp began as an experiential exploration program through DAAP instead of a cooperative for Fournier. This resulted in a discovery of their own voice and the influence that a community can have.
Newspaper (TNR): What exactly is Curbstomp?
Fournier Fern (FF): Curbstomp is a three-part zine series about female, non-binary and queer skaters in the Cincinnati area. Its goal is to encourage this group of people to go out and skate freely in this male dominated space.
TNR: What attracted you to this project?
FF: I started skating at the start of the pandemic, as many people have. I feel like this was the perfect time to try out some one-on-one activities. I have a feeling that a lot of people, especially women, non-binary and queer people, may be hesitant to get into this hobby. But I think COVID has provided a lot of time to finally try this.
Very quickly, we realize that it is quite scary to enter this space dominated by men. It's scary as a beginner, and in addition you are part of this group which is very much in the minority in skate parks. From there, Gail Kreisler, Sam Ruah and I created "Skate Takeover". It was a way of creating skate encounters and making it a safe space. We wanted to encourage women and queer people to take advantage of these spaces and, for once, not be in the minority.
From there it kind of became this zine series, Curbstomp. It furthered the idea of ​​encouraging people to start skating, to continue skating and to feel comfortable in those spaces.
TNR: Why do you think skateboarding needs to carve out a place for women, non-binary and queer people?
FF: It's always been so male dominated, and it's kind of a lifestyle that can be seen as kind of judgmental towards anyone who isn't a white man, which is a lot of spaces. I think anything that has this male majority can be scary for others. It's a non-sexist hobby, it should be. It doesn't make sense why it has to be mostly men. I think that should cause people to re-evaluate their own perspective on skating.
TNR: You don't make a profit on the zine, it's all a labor of love. Why?
FF: I'm not taking advantage of it. I put my own money into printing, let people know it's a donation. I didn't want to take advantage of it, largely because I think it would be disgusting. Much of the content it contains is a submitted photograph. Each zine includes an interview with a local skateboarder, so I thought it would be weird if I took advantage of it and they didn't.
TNR: What is the story behind the name "Curbstomp?"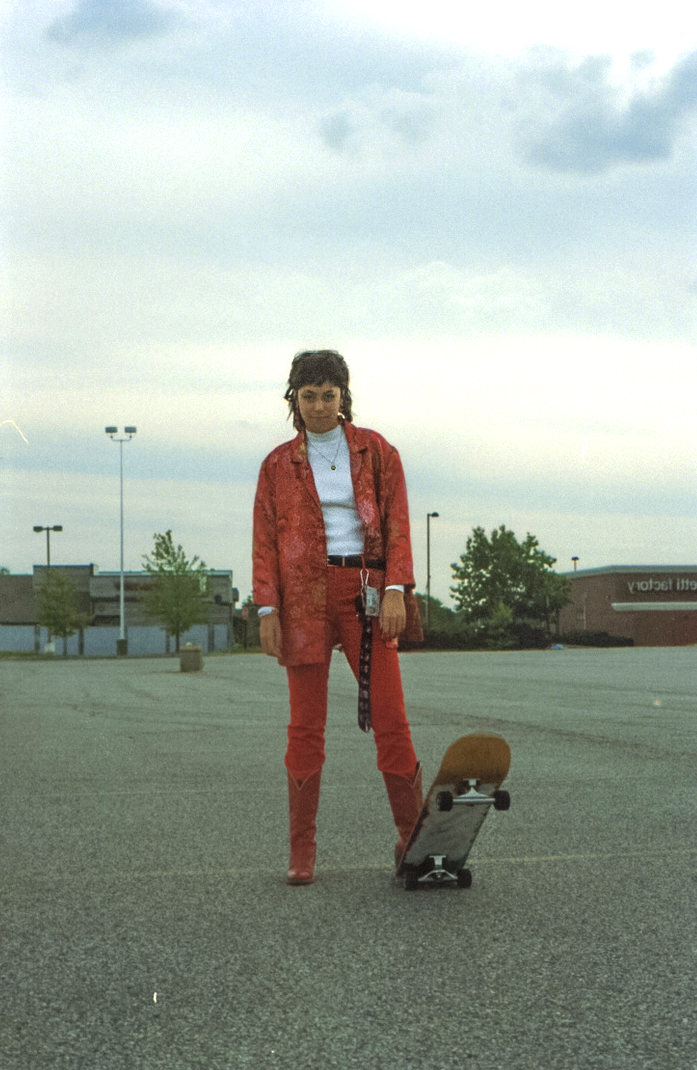 FF: It's the kind of word that is so declarative, as we are here, we are proud and we are going to make ourselves known. A sidewalk is one of the first obstacles you have fun with when you start to skate. A big goal of Curbstomp is to be an outlet for beginners. I feel like stomping is so related to movement and skating, it boils down to the idea of ​​being proud and daring.
TNR: Talk about the type of people you interviewed?
FF: My good buddy, Gayle, who is the co-creator of Skate Takeover. We started skating at the same time. She was another newbie so I could relate to her.
And then there's Ivy, she's been skating for ten years I think. She's a trans woman, so she has a super unique experience of skating at a young age while presenting herself as a man. She really knows the dynamics of skating between men and women. His ideas were so cool.
I interviewed Cleo, she's a roller skater. She's been skating for years, she's been roller derby. She mostly skate parks now. I met her at a Skate Takeover event, she's one of those people that rocks the place. He's a lively person who knows the skate community so well.
TNR: What's your favorite part of doing a Curbstomp number?
FF: It was a design project, but my favorite part was interviewing people. The overall goal is related to the skate community and talking to people helps you understand it better. Hearing people talk about it is more exciting than sitting in front of my laptop. It also helped me meet the community and connect.
TNR: Has anyone ever offered meaningful comments or responses to your work that really stood out?
FF: I was really, really surprised by the reach of Curbstomp. How I put them in the world was to leave them for free in various places. Skateparks, skate shops, I left them at Shake It Records, I distributed them personally too.
The range was much larger than I expected. Strangers found me on Instagram, texted me to send one, or told me it was wonderful. It's just all those names that I didn't know, who wanted my job and seemed interested. It started out as a personal project for me, I didn't think people would want them but they did. People wanted them to hang on their wall and read. It's really great as a person in graphic design, it's cool when something leaves your computer screen and falls into the hands of other people.
TNR: What future for Curbstomp?
FF: I would like to do more Curbstomp issues. It is not within my reach at the moment with the cooperative and the school. For now it's on the back burner but I would love to see it again. But when it comes to the resumption of skateboarding, we plan to meet more people. We have a Halloween reunion planned for the Florence skatepark hosted by the Cincinnati Skate Collective, so we are collaborating with other skate collectives.
TNR: What advice would you give to people trying to get involved in the skating community for the first time?
FF: Just try to push away your feelings of doubt, it's the only thing that can hold you back. As for getting started, find other interested people. Grab a buddy and go to a skatepark before the others show up, connect with the skating community here. We started this group thinking we were filling a huge void, but we quickly found out that there were more of us than we ever imagined.