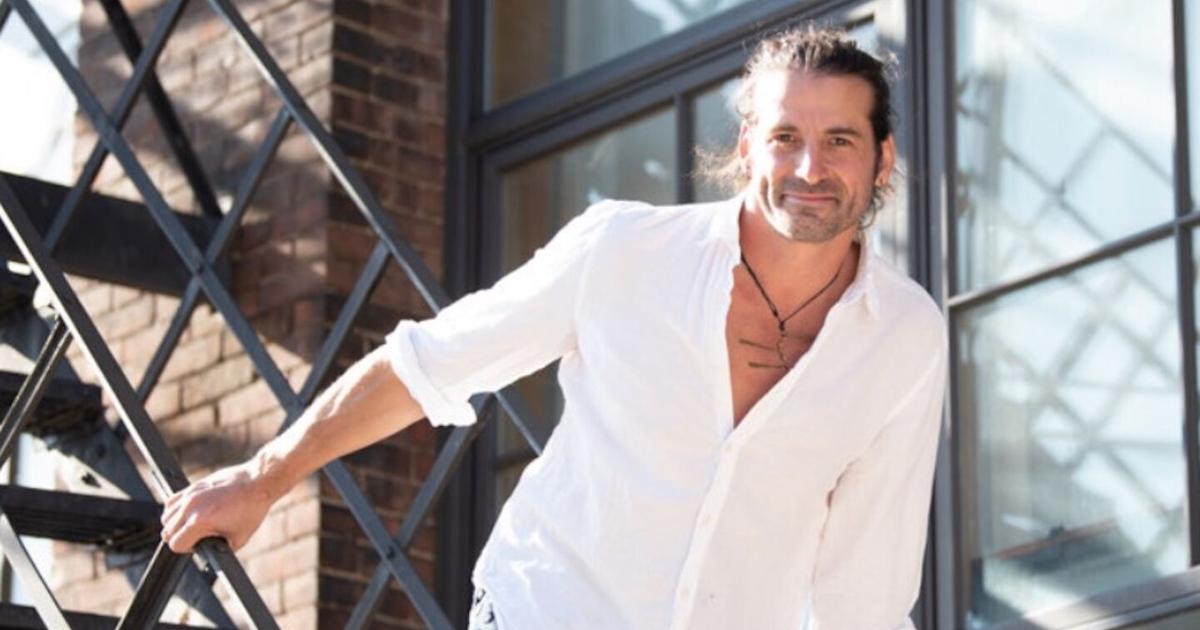 Riverfront Music Fest returns to Waterfront Park | New
NEWBURYPORT — Singer-songwriter Brett Dennen will headline the Riverfront Music Festival when he returns to Waterfront Park, rain or shine, on Saturday, July 23.
Donald St. Sauveur, managing director of producers 92.5 The River, said this year marks the radio station's 20th annual Riverfest, although in 2019 it was moved to Gloucester's Stage Fort Park before being suspended for the pandemic.
"(The event) is probably a bit softer with a chiller festival vibe, probably with the right size of line-up for Waterfront Park in Newburyport," he said.
Mayor Sean Reardon said he was "delighted" to see the festival return.
"Waterfront Park is the perfect place for 92.5 The River to bring those numbers to Newburyport. We have just had a 4th of July long weekend with live music on the seafront for three days and it is a chance to hopefully have good weather and good music and to bring a lot of good people to Newburyport," he said.
Local band Freevolt will kick off the festival, playing from 12:15-1pm, then the seven-piece Chad Hollister Band will perform from 1:30-2:30pm.
"Our sister station in Vermont discovered the Chad Hollister Band 20 years ago and we're excited to help them get a little more familiar with the Newburyport and Essex County area," St. Sauveur said.
Adam Ezra Group will take the stage from 3-4 p.m., and national singer-songwriter Brett Dennen will wrap up the day from 4:30-6 p.m.
"It's more in the vein of singer-songwriter artists that a lot of our audience grew up listening to on The River," St. Sauveur said.
All-day satellite parking lots will be available for a $25 fee at Mersen USA on Merrimac Street; The Henry Graf Jr. Memorial Skating Rink on Low Street; the MBTA parking lot on Boston Way; and Mark Richey Woodworking and Design on Parker Street. Four buses will provide transportation to and from Waterfront Park every 20 minutes from 11 a.m. to 7 p.m.
"We also encourage people to walk, cycle or take the MBTA and rail trail," St. Sauveur said.
After the lone stint in Gloucester, St. Sauveur said he and his radio station had "missed" Newburyport and wanted to return after taking the last two years off due to the pandemic.
"First of all, it's on a river. It's pretty important to the Riverfront Music Festival," he said. "But is there anything more iconic than the backdrop of the Merrimack River on Waterfront Park?"
The mayor said the city is on board with the festival returning and the planning process was a collaborative effort between the radio station, Chamber of Commerce and city department heads.
"You need to get your police, fire, DPS and harbor masters together to make sure we do all our dots on the I's and cross all our T's and I think we have that in place," a- he declared. "We have a great lineup and we're happy to have them back."
St. Sauveur said its 50,000-watt radio station also has the power to educate people on how best to plan the festival, and attendees are encouraged to arrive early with their blankets and chairs.
"It was a much more controlled process than I have ever been involved in in the past and we as a radio station felt we were much more involved and we are very grateful to the mayor's administration," he said.
Jim Sullivan can be reached at 978-961-3145 or [email protected] Follow him on Twitter @ndnsully.