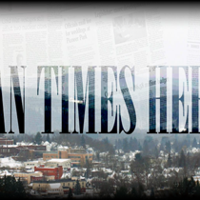 Roller skating returns to Olean Recreation Center today | News
OLEAN — Open public roller skating at the William O. Smith Recreation Center begins today, city officials reported.
Kris Shewairy, coordinator of the city's youth and recreation department, said Thursday that public skating is scheduled from 5 p.m. to 8 p.m. today and Saturday, as well as May 20 and 21 on the ground of the center arena. The facility is best known for its skating rink, but the ice was thawed in early April, with an expected reopening date around Labor Day.
First arriving at the recreation center in the 1970s, roller skating has been left out until recently. In 2019, the Youth and Recreation department acquired rental roller skates with funds from the craft show Spring's a Rolling In.
"A lot of people love roller skating," Shewairy said. "We're just trying to add other activities."
Admission is $2 for children and $4 for adults. Skate rentals will cost $2, but Shewairy noted that only a limited number of rental skates are available. Skate owners are encouraged to bring their own.
As events permit, skating will become a regular summer event at the arena.
"We'll put other dates in June once we figure them out," Shewairy said, working around pre-scheduled events like the June 11 city's surplus gear and bike auction.
Roller skating for children as part of the Youth and Recreation summer program is also set to return this year. In 2019, this program averaged around 25 children per day.
Shewairy noted, however, that as part of the 2022-23 municipal budget approved in April, fees for public skating sessions are expected to increase for youth and recreation services. Effective June 1, roller skating fees will increase to $3 for children and $5 for adults. Skate rentals will also increase to $3.