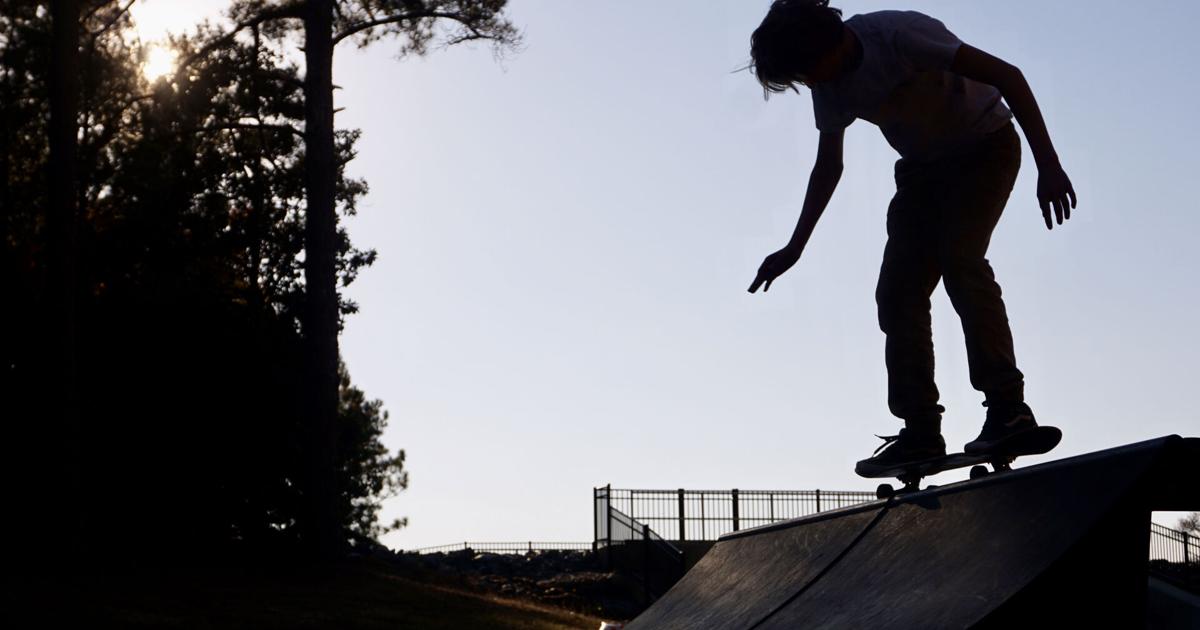 Skate Park Fundraising Event Set for Saturday at Memorial Park | News
Skaters for Moore is hosting a Saturday afternoon skate jam at Memorial Park in Southern Pines.
The purpose of the event – which will include a pop-up skate park – is to raise funds for a permanent skate park in Southern Pines. William Dean II, founder of grassroots organization Skaters for Moore, received the city's blessing to begin planning for the project in November. The city has pledged $50,000 for the skate park, as well as a 7,000 square foot space at Memorial Park for the construction of the park.
Moore County has not had a purpose-built skateboard facility since FlowMoore, a private skate park in Pinebluff, closed in early 2009. The Southern Pines facility would be the county's first public skate park .
More than 200 people are expected to attend Saturday's event, Dean said. The fundraiser, which is open to the public, will feature a pop-up skate park featuring skate elements such as ramps and rails. Skaters for Moore asks participants to bring skate elements for the pop-up park and to ensure that any ramps, rails or obstacles they bring are no more than 3 feet high, in excellent condition and structurally sound.
In addition to the pop-up skate park, the event will feature live entertainment, raffles and a skate contest. Food and beverages will also be available for purchase and the Meat & Greek Food Truck will be on site. Participants will also be able to support the skate park by purchasing Skaters for Moore products.
Skaters of all ages are welcome to join the skating session. Anyone who chooses to skate will be asked for a donation, but no one will be turned away if they cannot pay. Participant donations will automatically enter them into a raffle.
The skate jam will start at 2:00 p.m. and continue until 6:00 p.m. All proceeds will go towards installing a skate park at Memorial Park.