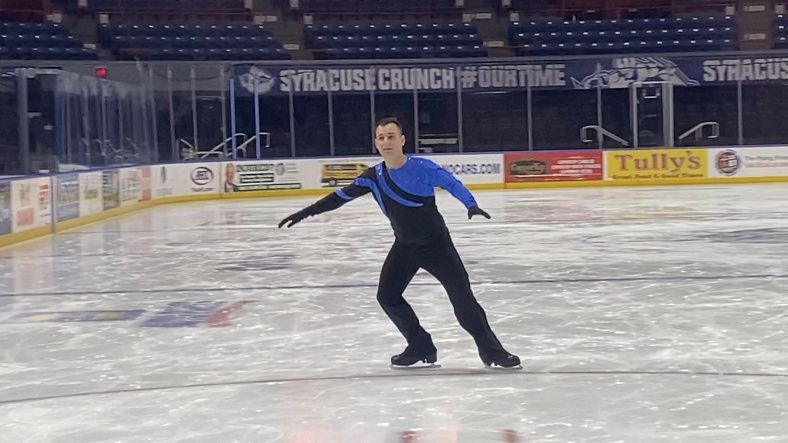 Skaters take center stage as Special Olympians come to CNY
The Special Olympics Winter Games are back in Syracuse with athletes from across the state showcasing their skills at various locations.
Nearly 500 Special Olympians crowd downtown New York this weekend.
One athlete says he's been dreaming of this moment since the minute he first put on his skates.
When he's on the ice, he's at home. Ryan Chin made his parents proud from the start and he continues to put on a show every time he performs. But even after qualifying for the Special Olympics World Games, his work is far from done.
"I'm working on my armpit and also want to keep improving my pirouettes, with three revolutions," Chin said,
For Special Olympians like Chin, this weekend is the culmination of a lifetime of training. Her parents say her love for skating started at a young age.
"He's been doing this since he started," Ryan's father, Tak, said. "I think they had therapeutic ice skating when they started. They had that program, so we wanted him to learn to skate, basically."
Despite what the dashboards say, performing on a stage like this is worth it.
"It went fantastically," Ryan said.
"He surprised me a lot," Tak said, "His coaches are pushing him to do better."
The city of Syracuse was supposed to host the games last year, but due to COVID restrictions the games had to be moved this year.
Stacey Hengsterman, president of Special Olympics, said the wait was worth it.
"We knew it was going to be exciting, but I don't think we thought it would be that exciting," Hengsterman said. "Seeing the athletes again, having so much fun, doing so well, the level of competition and skill is so high, it's just breathtaking. »
The Special Olympians who performed this weekend outperformed thousands of their peers across the state to earn a chance at a medal.