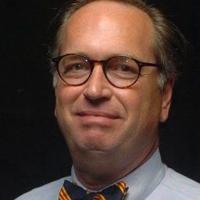 Skating | Columnists | dothaneagle.com
[ad_1]
All the while, I thought this episode had taught me some common sense. But on occasion, I have to ask myself. For example, one fall we spent time in Gulf Shores and frequently passed a place that offered bungee jumping. A urge – well, an obsession, really – kind of took hold, and I was determined to tie a rubber band to my ankles and jump off a platform several stories high.
Alas, I was, as the men's clothiers would say, a bit too "royal", exceeding the maximum bungee jumping weight of about 25 pounds.
I still go over the weight of bungee jumping and am now at least a decade older. But apparently I'm still a latent daredevil; I keep hearing this downtown ice rink calling my name.
Recently we visited the new downtown independent bookstore on North Foster Street and came out with a bag of books to find the street blocked by a fire truck and ambulance in front of the ice rink across the street. As we watched, a passing woman glanced at the commotion and turned to us, "Has anyone finally broken their arm?" " she asked. "Head injury," someone else said.
Turns out they were fine which is fine, probably nothing to show but a knot on their heads and a good bit of humiliation. Oddly enough, the potential humiliation suddenly struck me as more of a deterrent than the risk of a head knot or worse physical damage.
[ad_2]