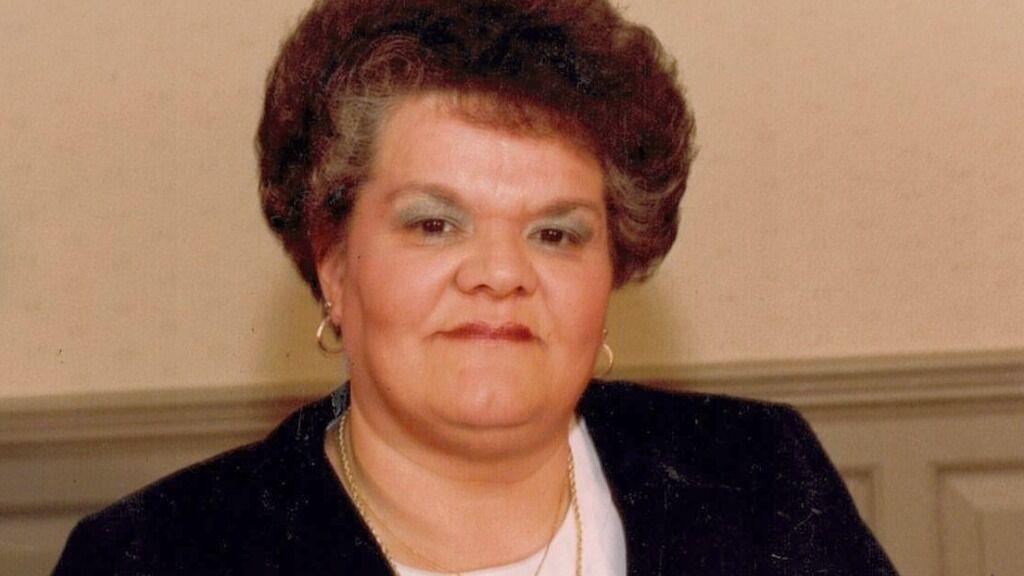 Teresa Spadea Ruhl | Obituary
Teresa Spadea Ruhl, affectionately known as "Mum Teresa and Aunt Teresa", passed away peacefully on October 9, 2021 with her loving family by her side. Daughter of the late John L. Spadea, Sr. and the late Helen LaMonica Wynn. She married Richard K. Ruhl, Sr., who was predeceased on November 13, 2015 and whom she met at the Rocky Springs Amusement Park rink during her freshman year at Lancaster Catholic High School.
Teresa was the matriarch of the family that held them all together. She loved people unconditionally and never judged anyone opening her heart and touching the lives of so many people. She worked tirelessly and developed a passion for politics before she was of voting age. Until her many health issues made it impossible, she was very active registering voters, working on campaigns whether local or national, and working at the polls on election day.
At 26, Teresa accepted a job as a seamstress to supplement the family's income. Little did she know that this was the start of a very successful professional journey that kept her committed to defending and helping workers build a standard of living. Her career has taken her up the ranks of organizer and sales agent with the International Ladies Garment Workers Union (ILGWU) and as COPE Regional Director with the AFL-CIO of Pennsylvania. Upon her retirement, she was honored by the Pennsylvania House of Representatives in a House session on June 28, 2002.
Teresa was a die-hard Elvis Presley fan. His personal collection of Elvis memorabilia only illustrated his love for him and his music. She has spent her 79 years of life investing in everything Elvis and she leaves behind a legacy in the collectors world. From the pool water and hairstyles to the birthday cake and personal items, she had it all. Elvis' world will be forever changed by the dedication and love she gave as the most legendary collector.
Most of all, Teresa was a loving mother, nanny, sister, aunt and great aunt. She is survived by her children, Richard, Jr and Gina; and grandson, Nathan Ruhl. She is also survived by her brothers, John, Vince and Dominic Spadea as well as her nieces and nephews, Joseph Spadea (TX), Gail Kerner (CA), Kris Spadea-Askvig (CA), Vince Spadea, Jr. (GA) , Angela Spadea (CO), Nicole Vasquez (Lancaster, PA) and Dom Spadea (Lancaster, PA) as well as several great-nieces and nephews. She was predeceased by a niece, Victoria Spadea-Ripley and her grandnephew, Max Jackson. Before Teresa's death, she learned that the family was growing from another generation and that she would be the great-grandmother of a little girl.
Friends can visit Teresa's family on Friday, October 15, 2021 from 7 p.m. to 9 p.m. and Saturday, October 16, 2021 from 9 a.m. to 10 a.m. The funeral will begin at 10 a.m. with Reverend Ronnette Butler officiating at Charles F Snyder, Jr. Funeral Home & Crematory, 3110 Lititz Pike, Lititz, PA. Interment will take place at St Mary's Catholic Cemetery. In lieu of flowers, please make contributions in her memory to Hospice Community Care, 4075 Old Harrisburg Pike, Mount Joy, PA 17552, Sweet Pea Project, PO Box 10351, Lancaster, PA 17605, Ryan's Hope, PO Box 7452, York, PA. 17404, St. Jude Children's Research Hospital, 501 St. Jude Place, Memphis, TN 38105, or the Pennsylvania Breast Cancer Coalition, 2397 Quentin Road, Suite B, Lebanon, PA 17402. Family requests that masks be worn when visiting coffin side.
The family would like to thank the staff at Hospice and Community Care, Bob Fryer Hospital, who took great care of her and her family during the last days of her life.
To send condolences online, please visit: SnyderFuneralHome.com