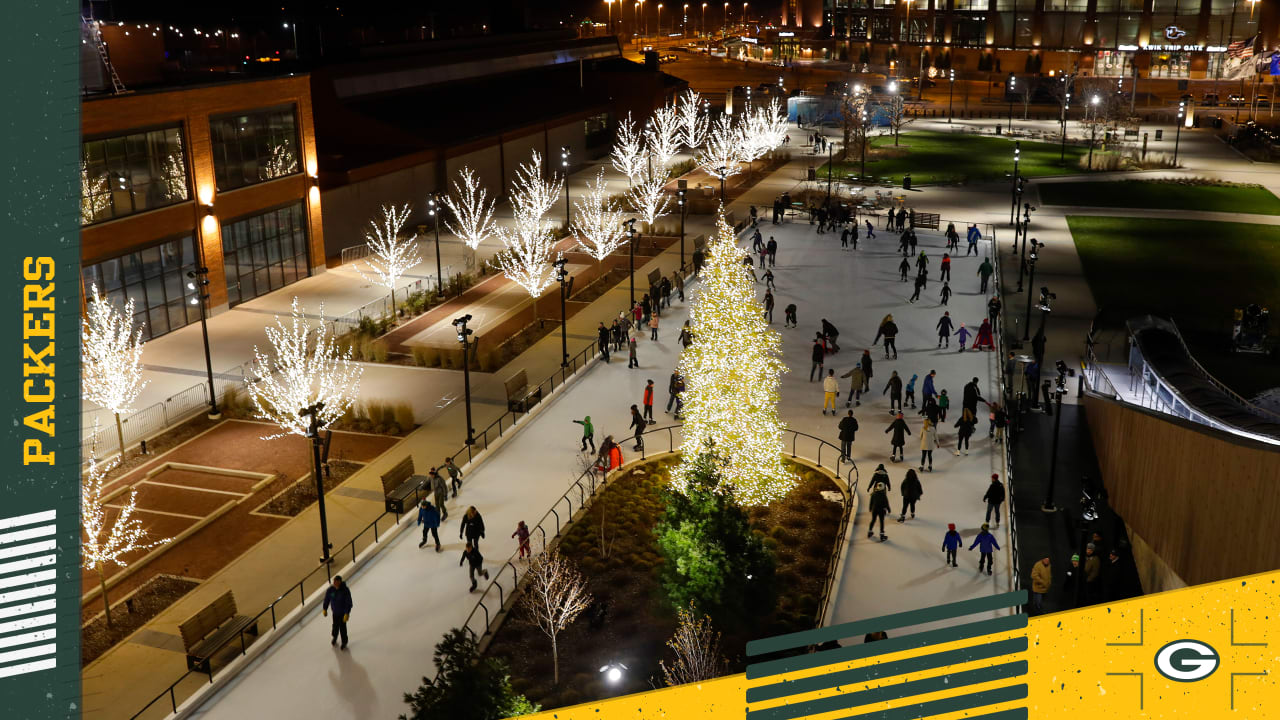 The Titletown rink is now open for skating
Titletown is set for another season of winter fun, with the Titletown Ice Rink now open for the season.
The opening hours of the ice rink, entry and rental prices are available on titletown.com/events/recreation/skating. Visitors are reminded that anyone using the rink must complete a waiver and that waivers can be fulfilled in advance at titletown.com/waivers.
Season passes for the rink are available for purchase at the admissions building.
Titletown is also gearing up to launch winter programming and holiday activities later this month, with the Winter jubilee warm-up and the beginnings of Winter jubilee light show presented by Performa and LaForce, Friday 26 and Saturday 27 November.
The inaugural Winter Jubilee Light Show kicks off at 6 p.m. on November 26, with seven-minute shows every 30 minutes until 9 p.m. The Family Presentation is projected onto the exterior west facade of Lambeau Field, off Ridge Road, and will feature a dazzling new mix of holiday-themed lights and entertainment, music, special effects and fireworks. fireworks. A full list of show dates and times, as well as parking information, is available at titletown.com/events/calendar/winter-jubilee-light-show.
Hill of the Arians, the tube sliding track adjacent to the ice rink, will open in the coming weeks, as soon as sustained weather conditions are conducive to snowmaking. This year's tubing hours and admission prices will be available soon.
More information on Winter Jubilee presented by Performa and LaForce will be announced soon, including a programming schedule until the end of February.
All activities are subject to change depending on the weather. Up-to-date information on activities and programming is shared through Titletown's social media platforms at facebook.com/TitletownGB, twitter.com/titletown and instagram.com/titletown. Titletown also includes TitletownTech, The Turn, Bellin Health Titletown Sports Medicine & Orthopedics, Lodge Kohler, Hinterland Restaurant and Brewery, and Associated Bank. For more information visit titletown.com.