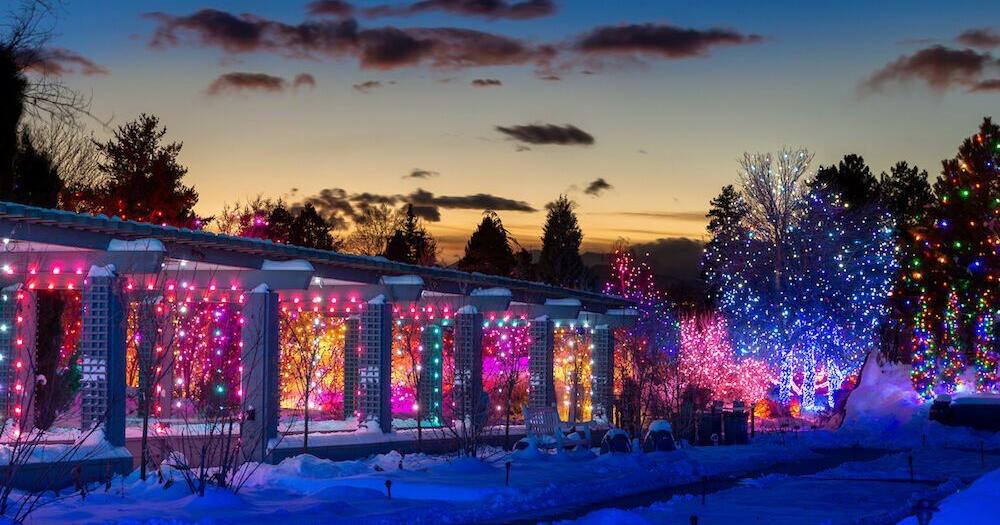 Things To Do This Weekend In Denver And Beyond: Downtown Ice Skating, Denver Zoo Lights And More | Things to do
[ad_1]
Lighting Union Station, downtown ice skating, zoo holiday lights, The Nutcracker and more are on this list of things to do this weekend in and around the region. from Denver.
---
THURSDAY-FEB. 20
The skaters were disappointed last year, but the Downtown Denver Ice Rink returns this weekend for its 11th season. Ice time in Skyline Park, 16th and Arapahoe Street, 11 a.m. to 7 p.m. Monday through Thursday, 10 a.m. to 10 p.m. Friday and Saturday, 10 a.m. to 6 p.m. Sunday to February 20. Hours will change after Christmas Eve. Skating is free, skate rentals are $ 7 for those 12 and under, $ 9 for those 13 and over.
THURSDAY-JAN. 2:
One of the most spectacular ways to start the holiday season, the state's zoos light up in a sparkling way. 125 years Denver Zoo Lights is running until Jan. 2 with two million LED lights on 80 acres, from 5 p.m. to 10 p.m. Special nightly activities including ice carving. $ 15-25, denverzoo.org. Electricity at the Pueblo zoo starts from Friday to December 26, 150 animal creations, 250,000 lights. $ 7-9, pueblozoo.org/events. Cheyenne Mountain Zoo 31st Electric Safari, voted one of the best in the country, starts from December 3 to January 1. cmzoo.org
FRIDAY SUNDAY
Spectacular country attach like you hike along a tree-lined path at Littleton's Chatfield Farms during Path of Lights, from Friday to Sunday until January 2. Lighted tunnels, singing Christmas trees, old and model farm tractors and children's play area. $ 15, free for children under 2 years old. botanicgardens.org 8500 W. Deer Creek Canyon Road. Flowers of Light are in the York Street Botanic Gardens.
FRIDAY
Large Christmas Tree Illumination Night and Merry & Bright Lights Coating Denver Union Station Square. Friday from 5 p.m. to 8 p.m., the Denver Dolls perform, Santa and Mrs. Claus arrive, and the giant tree outside becomes a Christmas tree. An interactive light show, with holiday music, was created by Denver artists and will be shown from 5 p.m. to 10 p.m. nightly.
SATURDAY SUNDAY
For "60 + 1" years a Denver tradition, the Colorado Ballet has cherished Nutcracker returns in 26 live performances with five different cast until Christmas Eve. New sets and original costumes. Note: Ellie Caulkins Opera House follows strict Covid protocols. Tickets for Saturday and Sunday mornings and evenings range from $ 40 to $ 175. coloradoballet.org or call or call User Services, 303-837-8888 ext. 2.
SUNDAY
Particularly touching way to celebrate the season, the Farolighting and Pinecone Lighting Ceremony, Tesoro Cultural Center in Morrison Sunday. Called farolitos, in Spanish for lantern, or luminarias, in Spanish for light, they are paper bags anchored with sand and containing candles to illuminate paths, trees or buildings. For the ceremony, messages to those who are lost or far away are written and placed inside pine cones which are thrown into a bonfire to send the messages skyward. tesoroculturalcenter.org
NOTE: Check websites for last minute changes or Covid restrictions.
[ad_2]