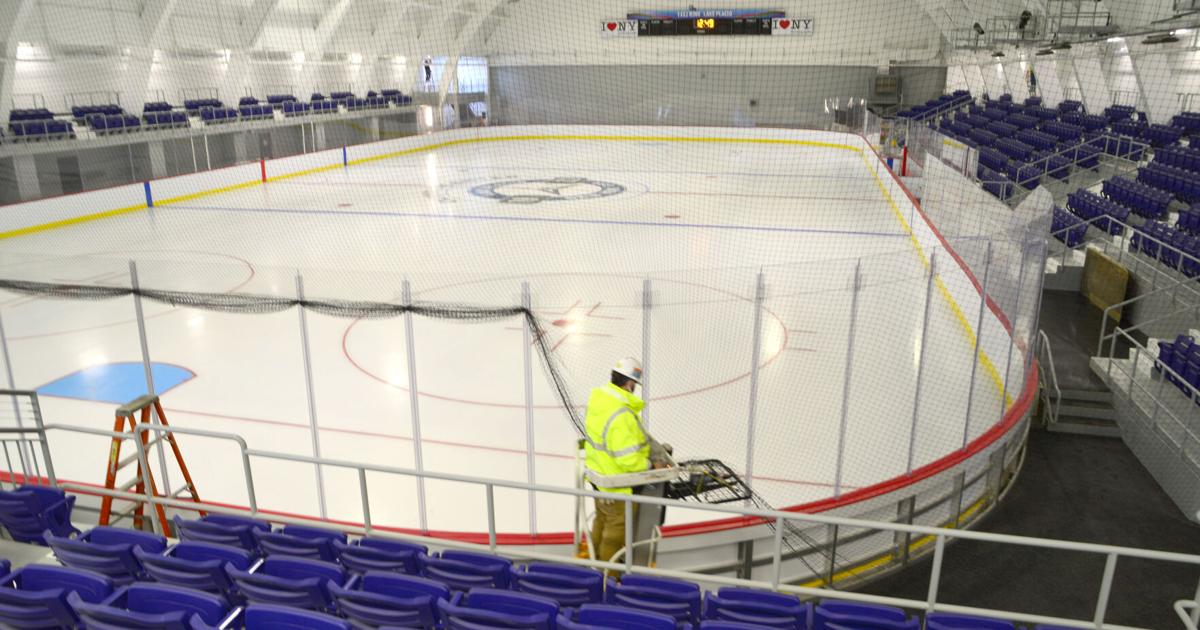 Upgrades to Historic Jack Shea Arena from 1932 Now Complete | New
[ad_1]
LAKE PLACID – The newly renovated 1932 Jack Shea Arena in the Olympic Center is now open.
After a nine-month modernization project, the ice rink opened on Friday, a press release from the Olympic Regional Development Authority said.
The 1932 arena is connected to the new Olympic Center refrigeration plant, designed to make ice faster, more reliably and more efficiently than in the past, the statement said.
NEW FEATURES
The new rink includes sound absorbing panels for better acoustics throughout the arena, a new dehumidification system, a new concession area and new scoreboards.
The rink can now be converted to international or NHL sizing standards. All seats have been replaced with an attractive dark blue color and new seating areas have been added on the balcony side of the stadium.
The 1932 ice is maintained with an electric Zamboni.
"The 1932 Jack Shea Arena hosted the first indoor skating events in Olympic history," said ORDA CEO and President Mike Pratt.
"We are delighted to reopen this iconic rink with its new upgrades and to continue to build on its remarkable heritage for decades to come. "
MORE PROGRAMMING
ORDA plans to expand its on-ice programs year round, increase its number of hockey tournaments and coordinate with the community, athletes and local youth organizations to further develop sport and recreation. for all levels of participants.
"The reopening of the Arena in 1932 is a major step in our complete revitalization of the Olympic Center. We look forward to showcasing this incredible improvement to our communities, our guests and the world, "said Olympic Center Director General Terry Buczkowski.
Other Olympic Center projects included in the site's ongoing transformation include comprehensive upgrades to the 1980 ice rink, the James B. Sheffield speed skating oval, and all guest areas of the facility.
The new 1932 arena will host short track speed skating at the FISU World University Games in January 2023.
ORDA is encouraging guests to join in on its skating party for the Lake Placid Vacation Walk on December 10 and the Lake Placid Skating Club Ice Show on December 11.
For more information on schedules, upcoming events and activities, visit www.LakePlacidLegacySites.com.
[ad_2]