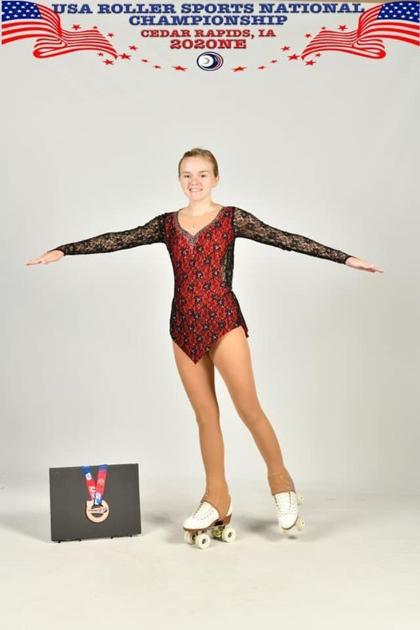 West Caldwell roller skater qualifies for world championships | The progress of sports
CALDWELL WEST PTT. – Gillian Muldoon, 18, of West Caldwell won a bronze medal and secured a spot on the United States squad at the 2021 World Championships next month.
She and other skaters from the Florham Park Figure Skating Club competed in the 2021 U.S. National Roller Sports Championships in Cedar Rapids, Iowa from July 27 to August 3.
The world championships are held in Asuncion, Paraguay, from September 29 to October 9.
Muldoon will compete on September 30 with Courtney Kennedy, 25, of South Orange, who won silver at the World Skate Senior Ladies Figures on August 1.
Muldoon has been competitive skating since he was 7 years old. She has eight national titles in tricks and loops, including four gold medals.
She also secured a national placement in free skating and an international placement, won in the World Skate Junior Ladies Figures at the 2020 America's Cup in Kissimmee, Florida.
She has been trained by Scott Bartell in tricks and loops since the start of her skating career.
She graduated from James Caldwell High School in June and will be attending Montclair State University this fall.
The Florham Park Figure Skating Club is based at the Florham Park Roller Rink. Skaters train daily at the ice rink, which has been operating continuously since 1937.
They are trained by Scott Bartell in tricks and loops and by Kristen Taylor in freeskating.
Figure roller skaters enter events in one or more categories: free skating (singles and pairs), figures, loops, solo dance, team dance, precision or show skating.
They are judged on the content and the manner of execution. This includes the skater's ability to do identifiable and challenging pieces of content, such as jumps, rotations and footwork, while using these movements in an artistic interpretation of the accompanying music.
Skaters can choose to skate in a variety of categories or focus on just one.