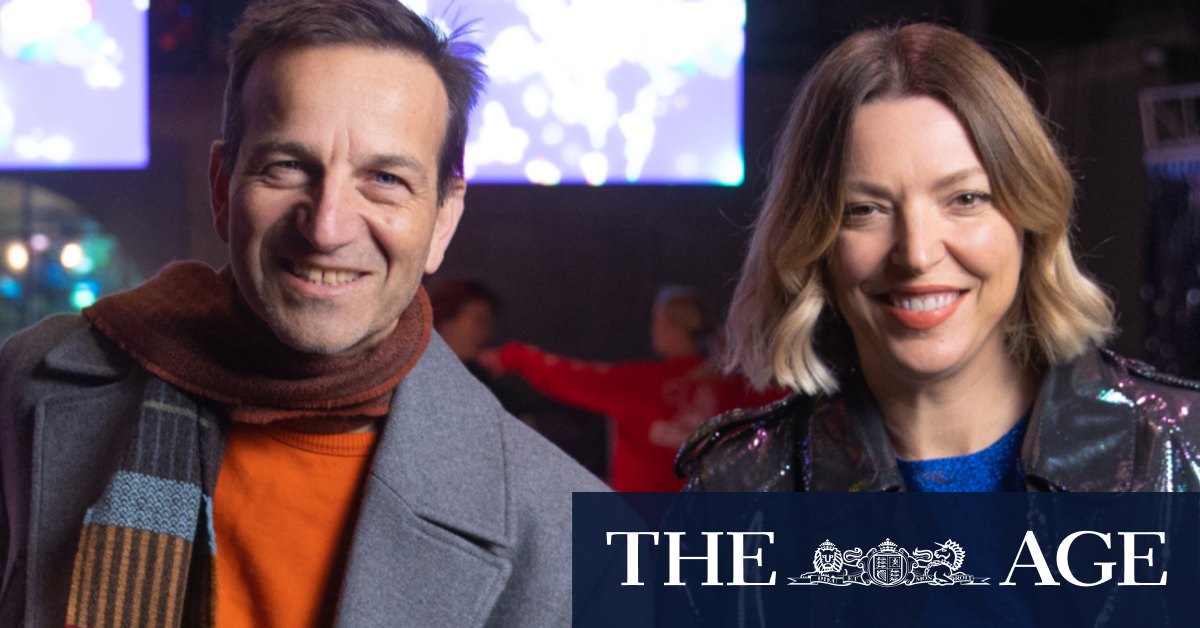 What to see and do in Rising in Melbourne in 2022
As artistic directors of Rising, Hannah Fox and Gideon Obarzanek set out to create a festival that audiences do rather than watching. Immersive events are the hallmark of the 12-day extravaganza kicking off Wednesday, at venues across Melbourne "where your night can start and end", according to Obarzanek.
From Wednesday, the first night of winter, Melbourne's public spaces – including parks and gardens, the river and even a city car park – will be the focal points. Burning pianos, a fluoro church to capitalism and footballers hanging by a rope in the NGV are some of the highlights. Along the Yarra, Robin Fox's high-powered laser is nearly a mile long and will activate at regular intervals with a synchronized sound show. It is a beacon for the city, marking that the festival – three years after its creation – is finally taking place.
The Wilds take over the Kings Domain, a wonderland of massive, brightly colored inflatables plus soundscapes, light shows and performances. Produced in partnership with the Center des Arts, it houses the Sidney Myer Music Bowl, whose stage has been transformed into an ice rink. Night Chorus, a 120-person choir, has been put together especially for the festival and will provide the soundtrack, singing 80s and 90s tunes at regular intervals.
The Lighthouse, a restaurant run by chefs David Moyle and Jo Barrett, is a centerpiece of the gastronomic offer; there are also pop-ups of the COVID-19 success story 1800-Lasagna, Shannon Martinez from Smith & Daughters and Argentinian barbecue from San Telmo.
"It brings together performance, visual arts, food and music under one umbrella and brings them together in transformative ways," says Fox. "These big pillars really create a critical mass for the city… You don't ask the audience to come to the theater, but that doesn't mean they don't have a theatrical experience. It's a gateway to hall.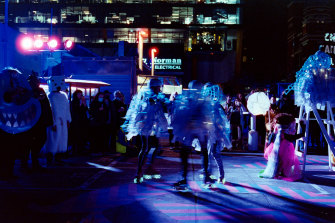 Chinatown's Golden Square parking lot hosts incredible videos, sculptural art installations, parades and performances. While traditionally Melbourne's major festivals have created a festival hub for spectators and performers to unwind, this year directors have sought to capitalize on what was already a hub of nightlife. Chinatown – the oldest continuous Chinatown in the Western world – was the obvious choice.
Reinventing two of Melbourne's biggest and most popular festivals, White Night and the Melbourne International Arts Festival, has always been a challenge, but doing so in the aftermath of the pandemic has proven heartbreaking: Rising only opened only one night last year, before being brought down by the blockages.
This year's program includes 225 events, including 14 world premieres, and involves 801 local and international artists. It includes 22 commissions, which Obarzanek said gave priority to local artists.