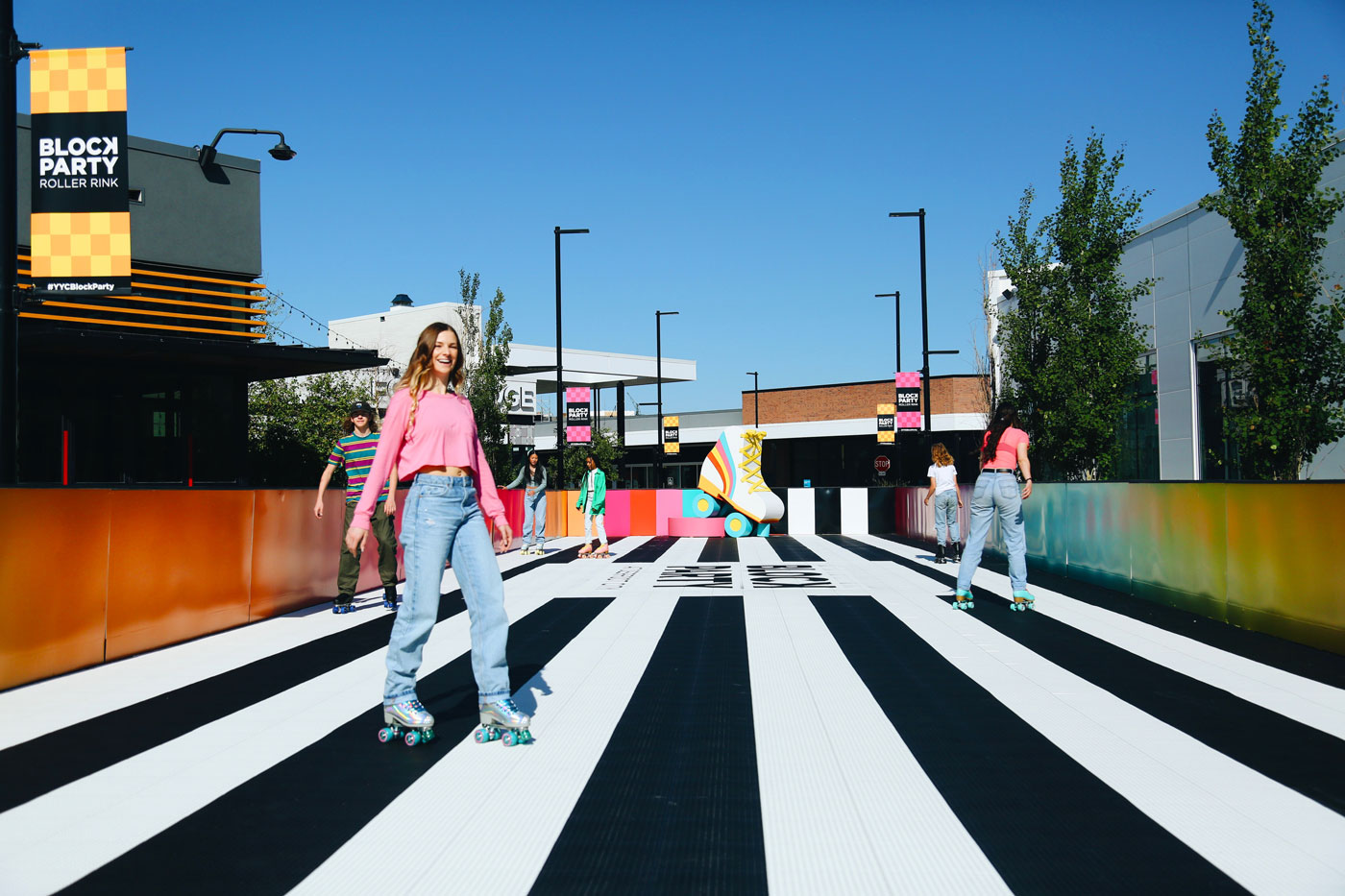 #YYCBlockParty returns with an outdoor skating rink in Deerfoot City
Rent roller skates and see colorful artwork in this retro-inspired installation that runs until September 30.
Returning for a third year, #YYCBlockParty promises lots of summer fun with a 120-foot-long outdoor skating rink and lots of colorful local artwork.
A collaboration between PARK and Destination Deerfoot City, the immersive experience is open daily through September 30 on The Boulevard at Deerfoot City's outdoor mall. The main attraction is the roller rink, which offers a dynamic and retro skating experience with its eye-catching design and giant roller skate sculpture. Although you can bring your own roller skating equipment, the rink also offers skate rentals which you can pre-book online, with proceeds going to Kids Up Front.
Along with the rink, you'll find vintage-inspired artwork by local artists Tyler Lemermeyer, Sarah Lamoureux, and Natalia Ionescu, and Vancouver artists Rachel Rivera and Claire Ouchi (aka the WKNDRS). So when you're not roller-skating or playing lawn games, be sure to admire the artists' work, which includes the painted street, a mural, and painted benches and tables. picnic areas throughout the space.
Deerfoot City, 901 64 Ave NE, deerfootcity.com